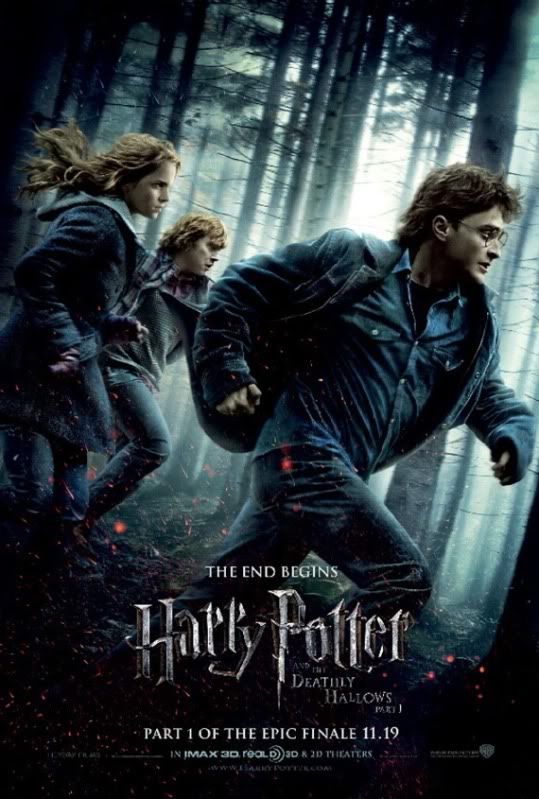 When I was 12 years old, I picked up a book at the library called Harry Potter and the Sorcerer's Stone. At first I thought I would be too old to read the series and was hesitant on borrowing it. Little did I know how much my life would change after that day. A bit dramatic right? But in all honesty, this series has been with me for literally HALF my life. I followed these characters and watched them grow up right before my eyes. I've made traditions with my sister and my family while reading them and watching the films. So needless to say, seeing it come to a close (almost) is a bit bittersweet. Sad to see it end, but happy for its success and what it gave us-something to cherish forever, and something I can't wait to read to my kids someday.
Yesterday, Geo and I made a day of it. We went over to Glendale, had some yummy Portos for lunch, and came straight over to the Americana for the 3 o'clock showing. Luckily there was no line when we got there, because soon after we arrived-it became a mad house. I cried, I laughed, I mostly cried. It was an exceptional movie which really did the book justice. I can't wait for Part II.
I have to say, at first I wasn't sure about Emma Watson's new do. But the more I see it, the more I feel it suits her personality and style. She looks like a modern day Twiggy. Here are some of my favorite looks from the promo tour: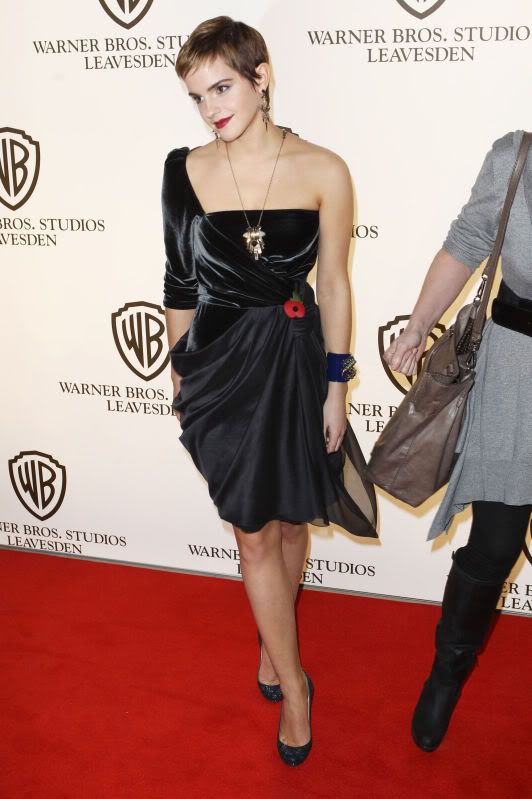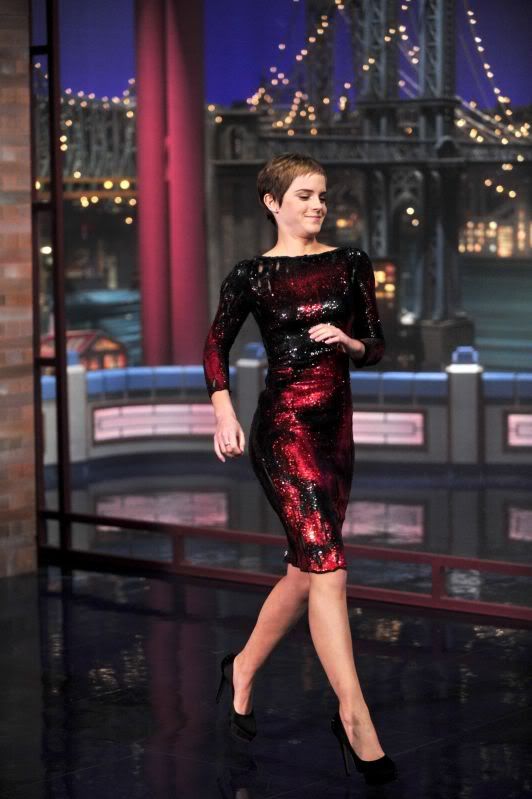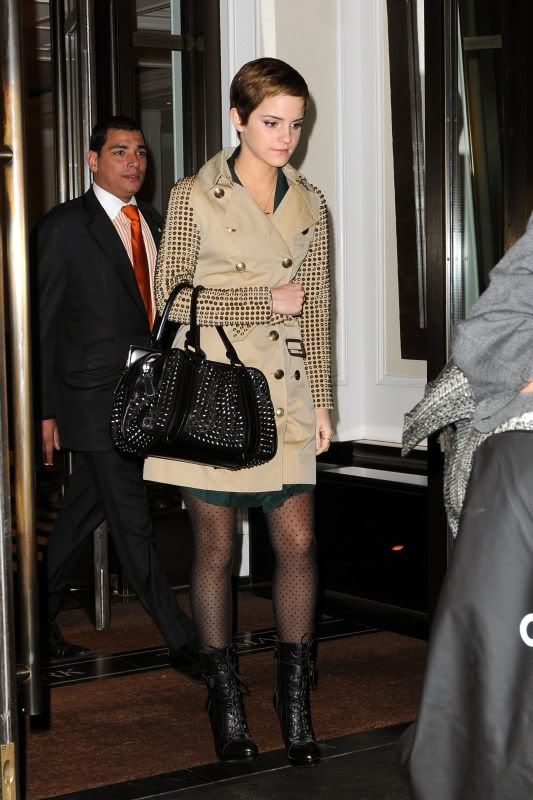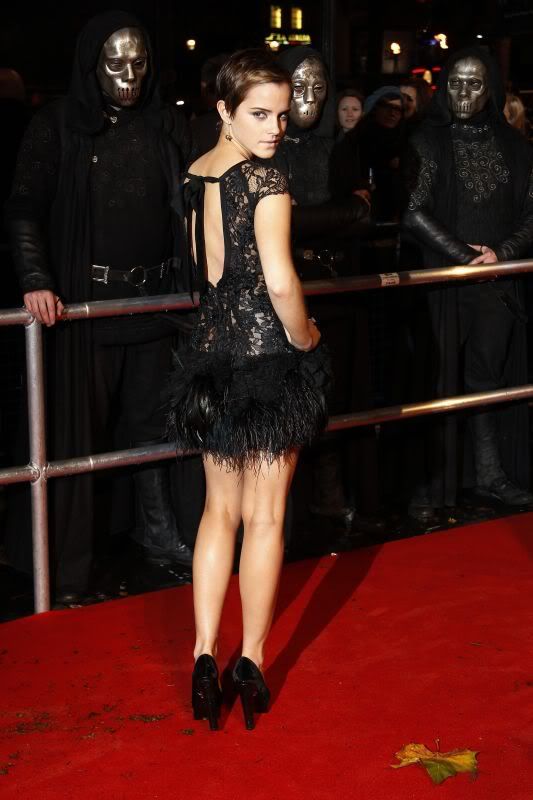 My favorite is the last outfit. She looked stunning and ready for her new journey. Out of all the HP actors, her career is the one I find the most promise in. She's grown up to be such a truthful actor, and exceptionally beautiful. She shouldn't have any trouble at all after this.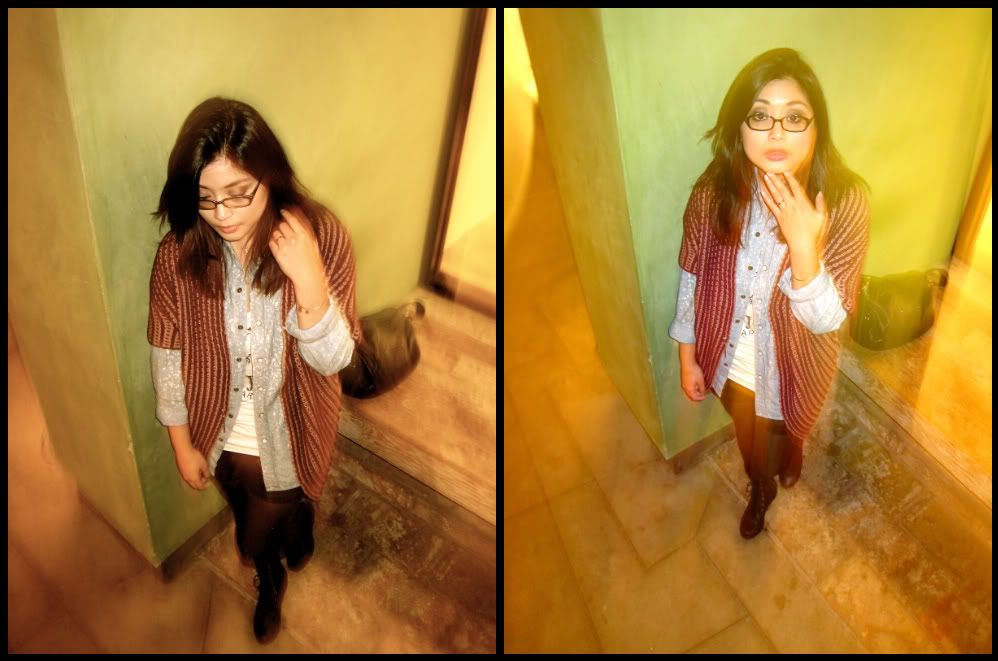 My outfit yesterday. It was very cold. And I didn't wear enough clothing...Sorry for the poor quality. I'm so excited to see my sister in a few days! And Thanksgiving!! One of my favorite holidays-because I get to eat anything I want, without an ounce of guilt. Love it. :)
F21 Cardigan and tank top/UO Men's denim button-down/Hue tights/Zara leather shorts/Wild Pair combat boots