We take the holiday quite seriously in the Nuguid/Ackles household.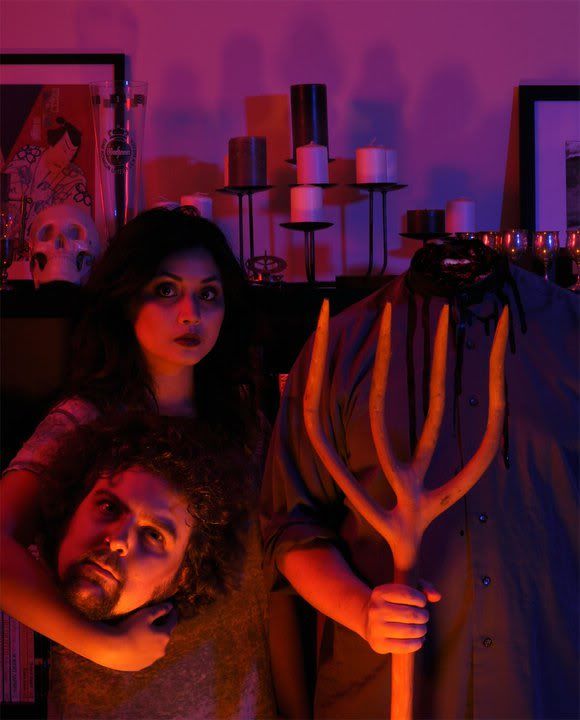 This was a fun little photo shoot we did last week, in the comfort of our living room. The real American Gothic. Ha!
And then a couple of days ago, we went pumpkin patch hopping. It's one of my favorite things to do in the fall. I ended up finding one that was half green, half orange. It was love at first sight-the odder the better.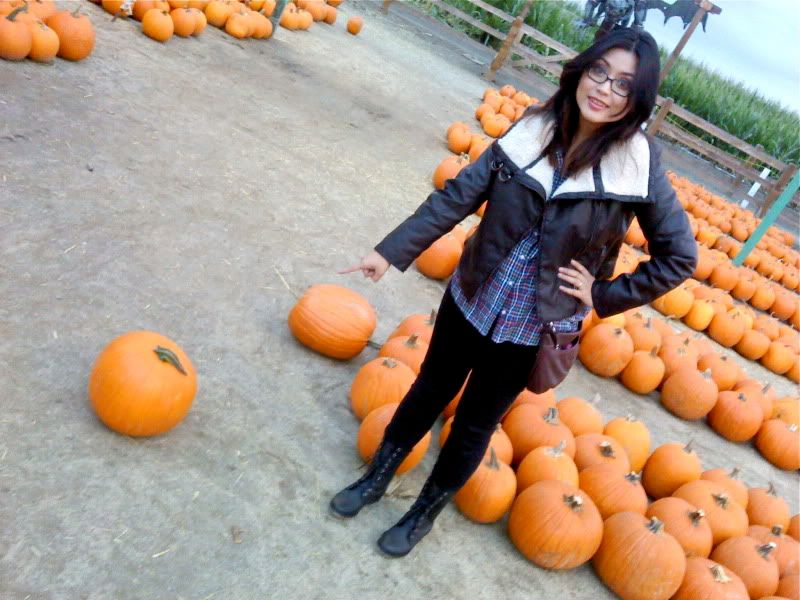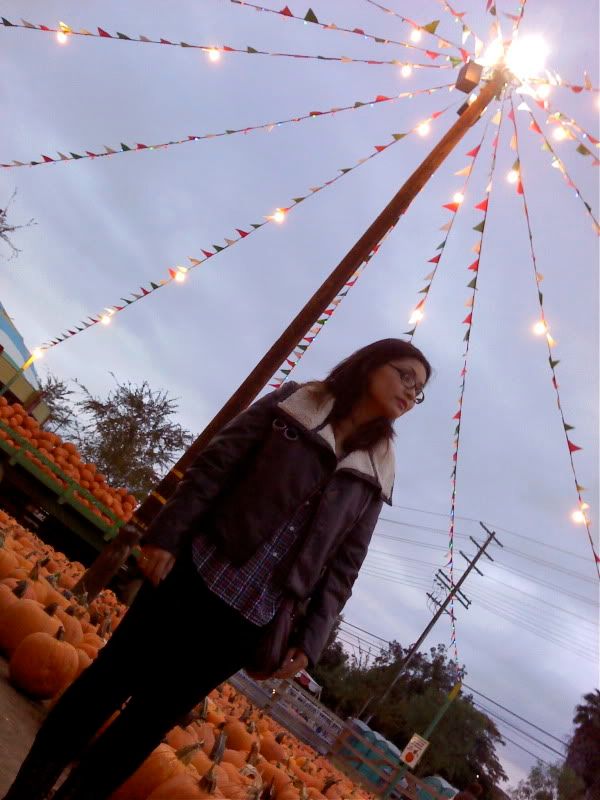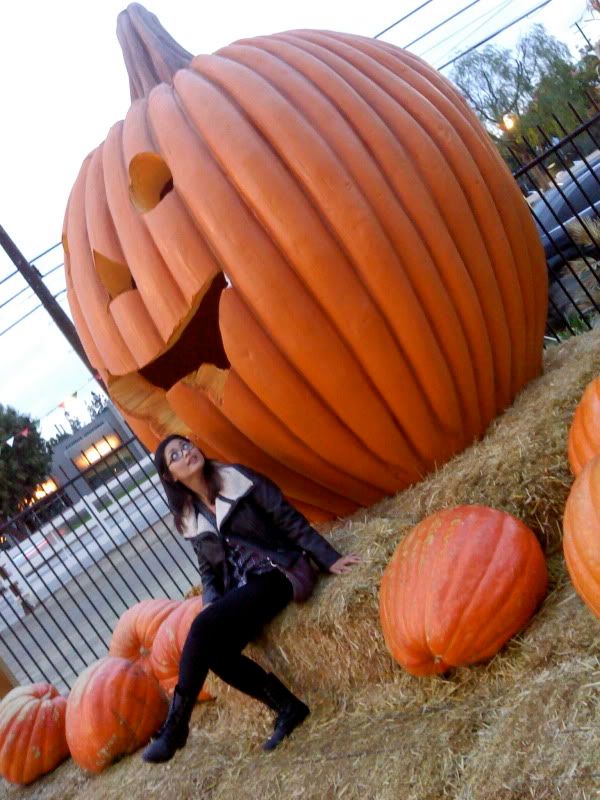 I apologize for the quality of these pics. I forgot my camera, so we took 'em with Geo's camera phone. On Saturday, it's my best friend's Engagement Halloween-themed party! I am beyond excited for that. I can't wait to see what everyone dresses up as. :)
If I don't blog before then, I hope everyone has a very safe and fun-filled Halloween. I shall be stuffing myself with candy ALL day!
H&M shearling aviator/Target plaid shirt/Sneak Peek skinnies/Wild Pair boots/B.Makoswky bag