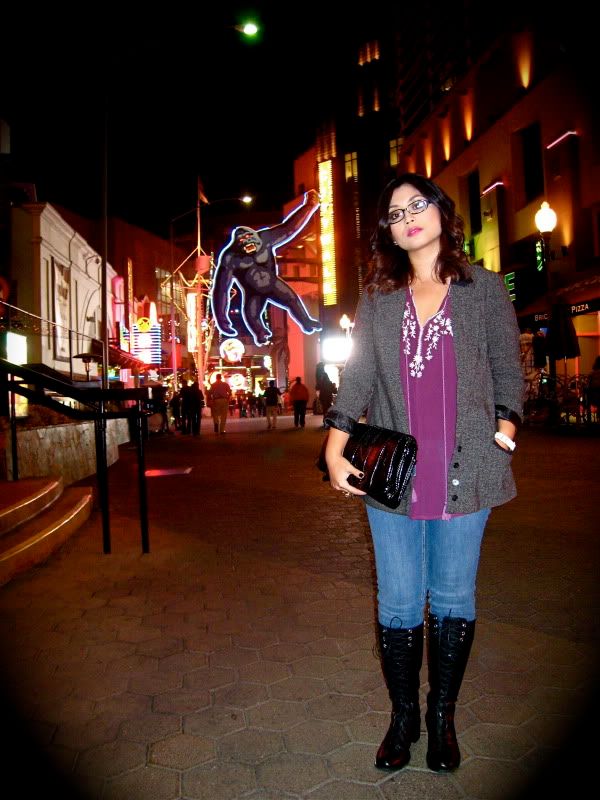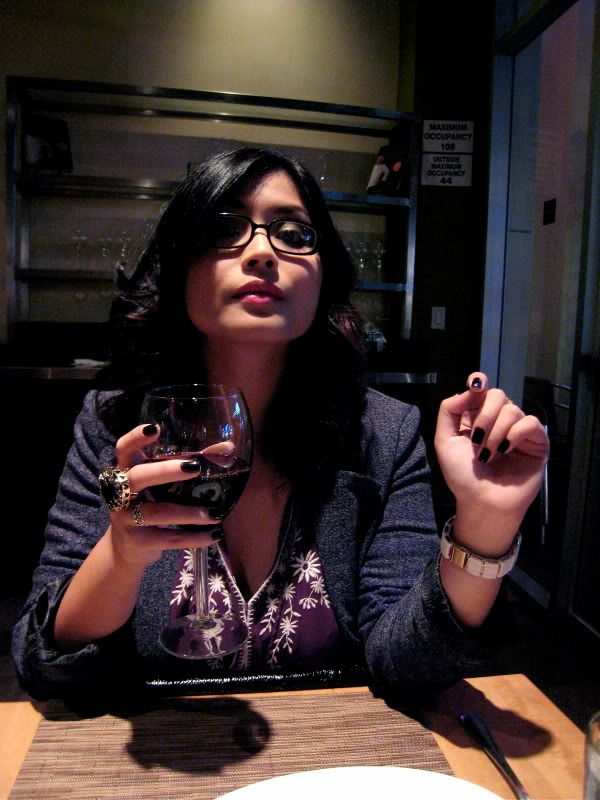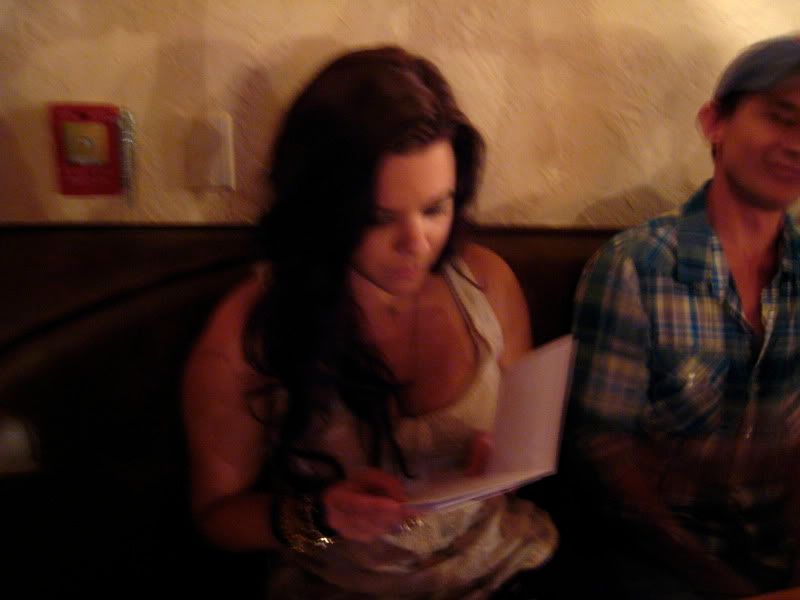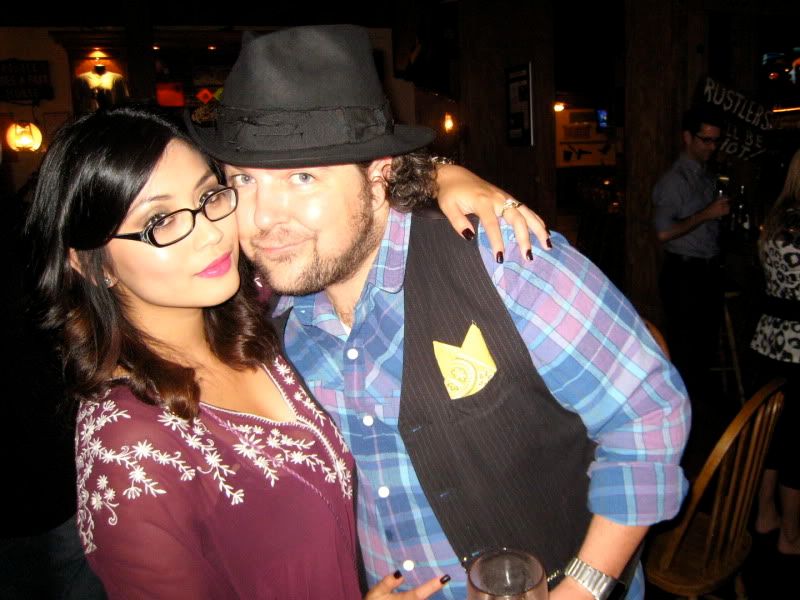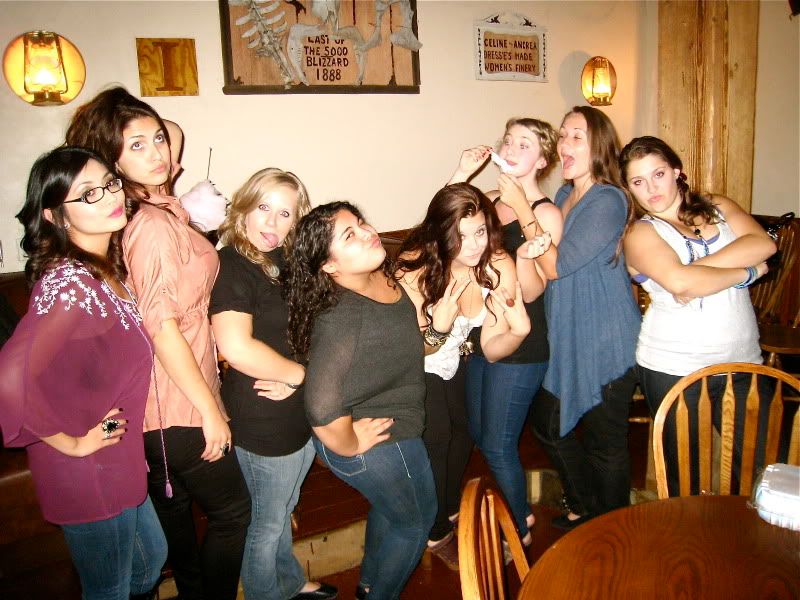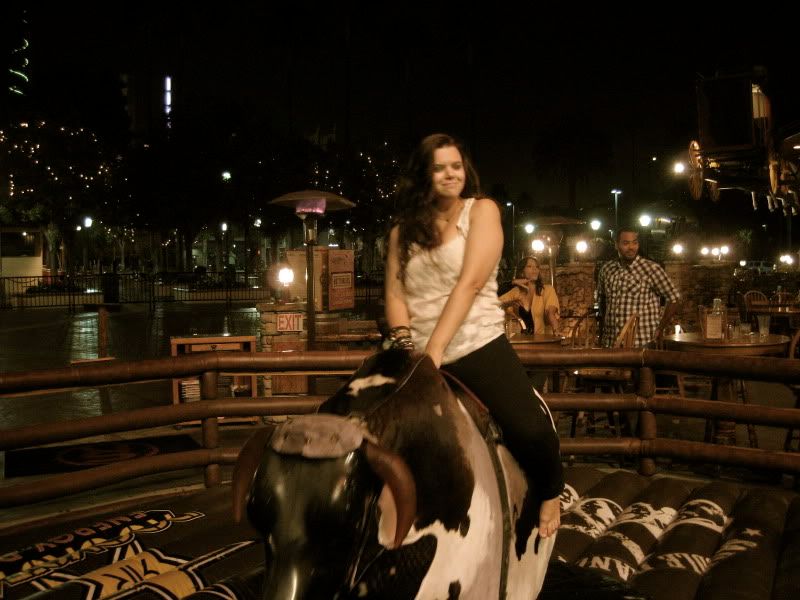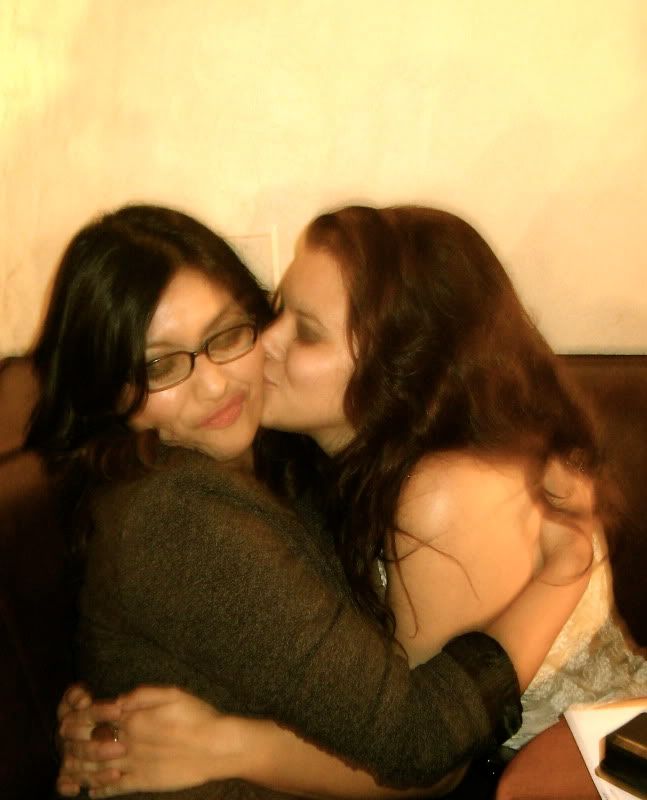 One of my best friends (Siera) and I share a birthday. We were both born on September 21st- except she '87 and I '85. This is one of the few reasons she and I have clicked so well since we first met. It's the bond, that connection-that can't really be broken by anyone/anything. We just get each other. I feel so lucky to be able to share this wonderful "date" with her.
I started my day off with a mani-treat from my other Best, Kate-and shopping. That's when she got me the killer military boots I'm wearing in my birthday outfit. Went from $200 to $35! Pretty good bargain if you ask me. Thanks Bester! In the evening, my honey and I went to Citywalk to have dinner at Wolfgang Puck. Had the best pizza of my life. Smoked salmon on a dill cream sauce-it was yum. Then it was off to Saddle Ranch for Siera's shindig. We had the entire place to ourselves-and good times were had watching her ride the bull! Thank God no one asked me to do it-that would've been tragic. Haha! My gift to her btw...a date to see Florence + the Machine at her sold out show on Nov. 8th! I'm so beyond excited for us.
Love my birthday boo! xoxo
I'm having my party next week! So there'll be more pictures to come for sure.
Jack by BB Dakota blazer/Top borrowed from Bestie/H&M skinnies/Rockport boots/Worthington clutch/Asos "Olivia" ring/Fossil watch