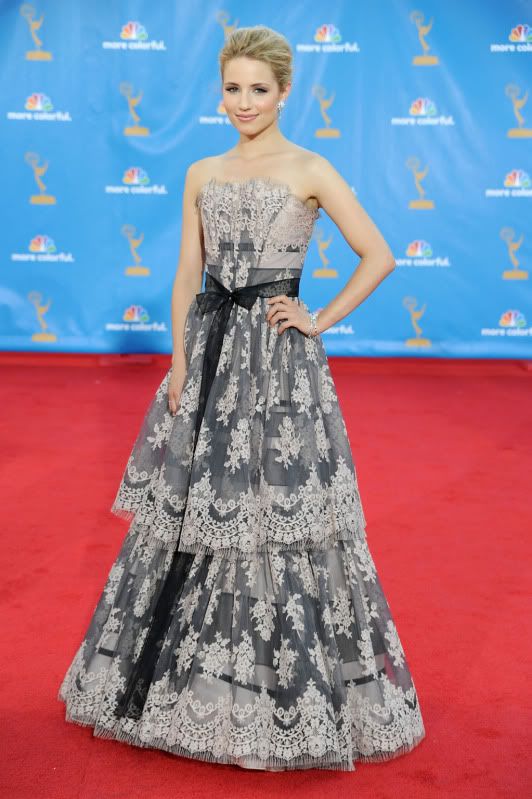 5.) Dianna Agron in Carolina Herrera- A lot of people are saying it's too Scarlett O'Hara, but I happen to love Gone With the Wind, so I find this dress completely breathtaking. And she looks so stunning. Seriously, look at that face!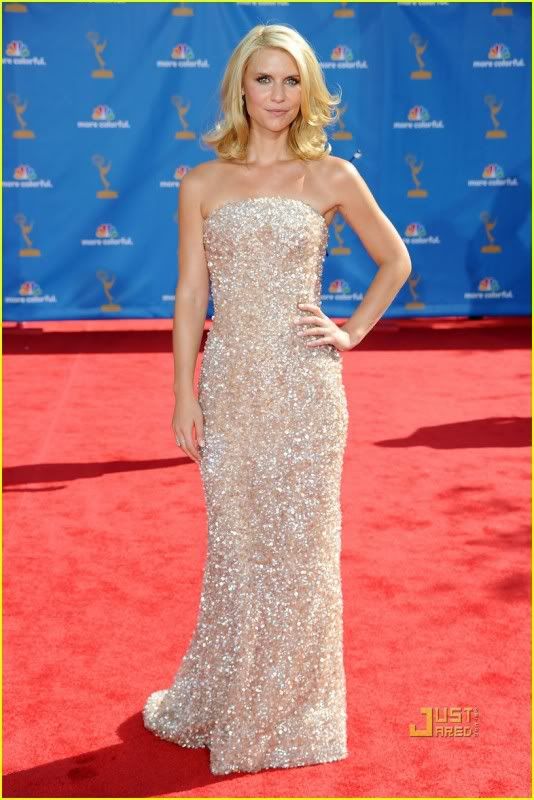 4.) Claire Danes in Armani Prive-She's literally glowing. I was so happy for her last night for her win. She's never looked better, in my opinion.
3.) Emily Blunt in Christian Dior- Again, I think many people would disagree with this choice, because I've heard it's a little drab. I love lilac/lavender and I think it looks gorgeous against her skin tone. Plus, the flower detailing makes it more unique.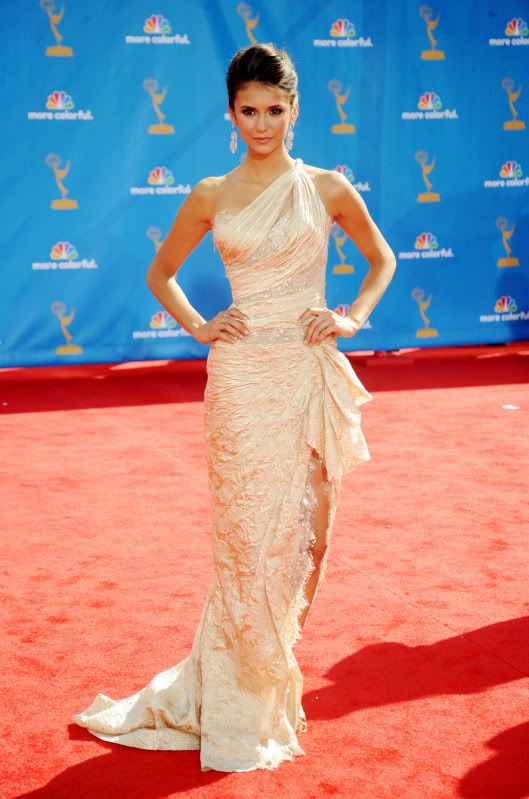 2.) Nina Dobrev in Zuhair Murad-I'm not usually a fan of Dobrev's red carpet choices, but this one has definitely changed my mind. She looks exquisite. And I love the crinkled texture of the dress.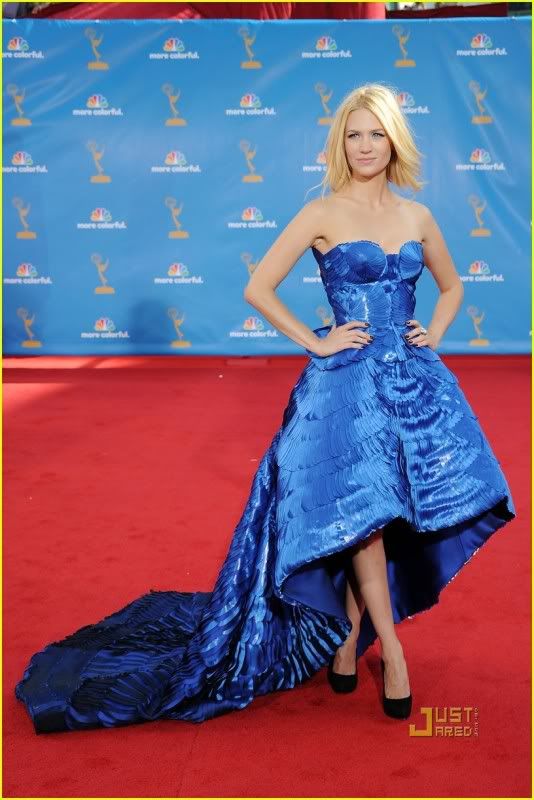 1.) January Jones in Atelier Versace-Oh January...I feel like I should write a song in your honor. Not only has she been my top lady a couple times now on the blog, but when I first saw her last night-my heart literally stopped. She looks to die for. And the fact that she picked such a bright, structured dress, in a sea of softer/nude silhouettes-it definitely speaks volumes.
Hope you enjoyed another Lainey's best dressed list. xoxo