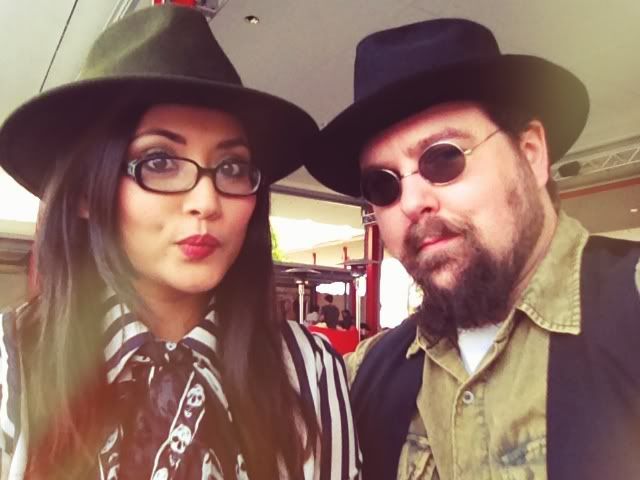 Today was SUCH a beautiful day in the City of Angels. Not too cold, not too hot-it was perfect. Not to mention, today we were inspired by the Tim Burton exhibit at LACMA! We both had been wanting to go since we first heard of it back in March. And of course, we had to leave it for the very last week before it ends. Still, it was truly worth the wait. I was so in awe of how talented he is, from his sketches to his movies, to his notes--it definitely was a wake up call for my artistic soul. Hopefully it has given me enough of a jolt to get creative very soon.
P.S. Still can't get over the fact that all of these pictures were taken with my phone. It pretty much compares to the SLR we have.
Is everyone ready for Halloween? I am!
Kova&T button down/Alexander McQueen skull scarf/Heritage21 pants/F21 hat/Deena&Ozzy shoes/Michael Kors watch/Timeless bag