Last night were the SAG awards, and I was so happy watching the red carpet arrivals special, I kept calling out for Geo to "come and see!" I'm sure he was annoyed by the end of it, but it definitely was a lot better than the Golden Globes. Here are my top 5: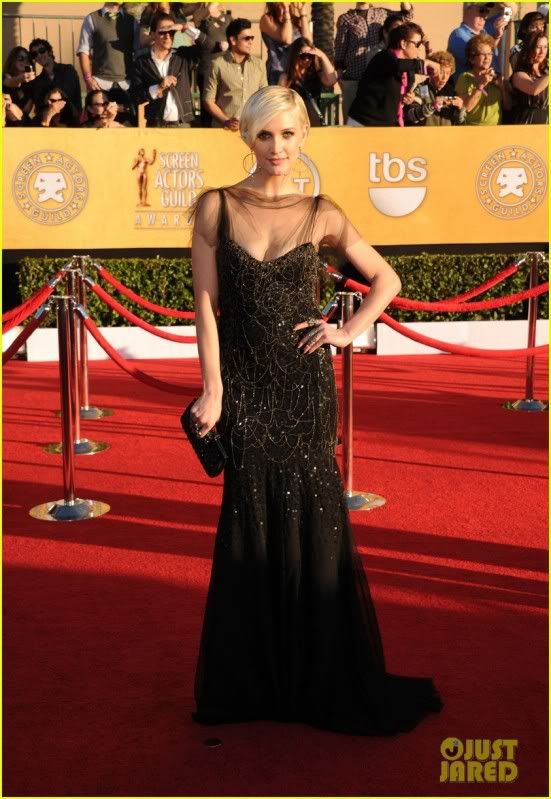 5.)
Ashlee Simpson
in Jenny Packham- To be honest, I've never seen her look this good. Her hair is so beautifully platinum, she's gained a little weight, and is now dating Vincent Piazzo-which I didn't even know about! They were so amazingly dapper together and I love that she went for a 20s theme.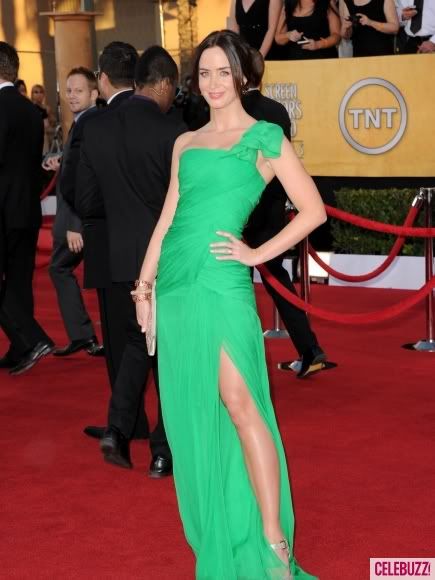 4.)
Emily Blunt
in Oscar De La Renta- She didn't particularly do anything last night, except be a supporting wife to John Krasinki. But she looked so beautiful in her dress, Giuliana Rancic HAD to pull her up with her hubby just to see the dress. The color is even brighter than this on TV; I wish it didn't look so muted in pictures. My girl crush can do no wrong.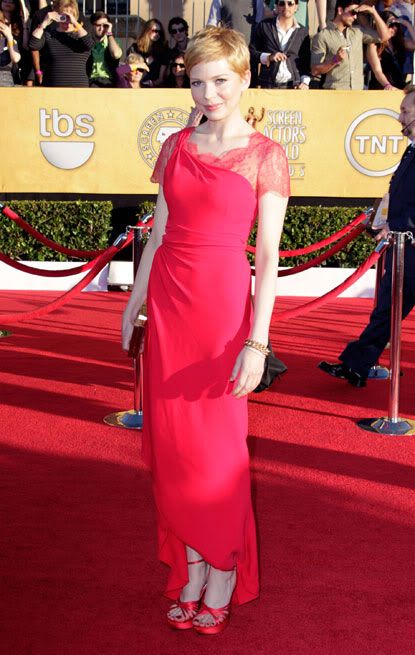 3.)
Michelle Williams
in Valentino- Simple, so simple and yet so unique at the same time. I'm convinced that everything she puts on, no matter how simple becomes unique because of her. She just radiates this glow, unlike any of the movie stars I see on the red carpet. Maybe it's her fragility, but all I know is she alone made that dress all the more spectacular.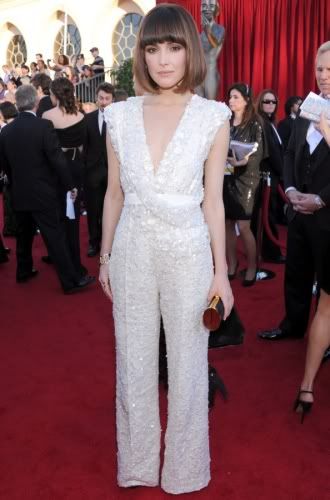 2.)
Rose Byrne
in Elie Saab-When I saw her for the first time, I was already reeling over that new chic haircut of hers. And I only saw her from the waist up. Then they asked her about the dress and panned down. Turns out it was a friggin jumpsuit! And that's when I probably screamed my husband's name about 50 times, because someone else besides me needed to it! This is, without a doubt, one of the most exciting moments for me last night.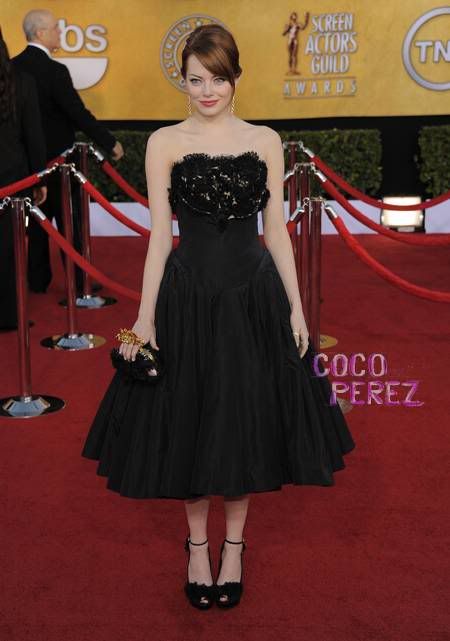 1.)
Emma Stone
in Alexander McQueen-All I can say about her last night is "perfection." Emma Stone has always killed it on the red carpet, but this was different for her. I've never seen her look so girly yet edgy at the same time. And I love the 50s throwback. It was definitely a good look for her, and I really hope she sticks to these kinds of silhouettes.
Can't wait for the Oscars!!! xoxo