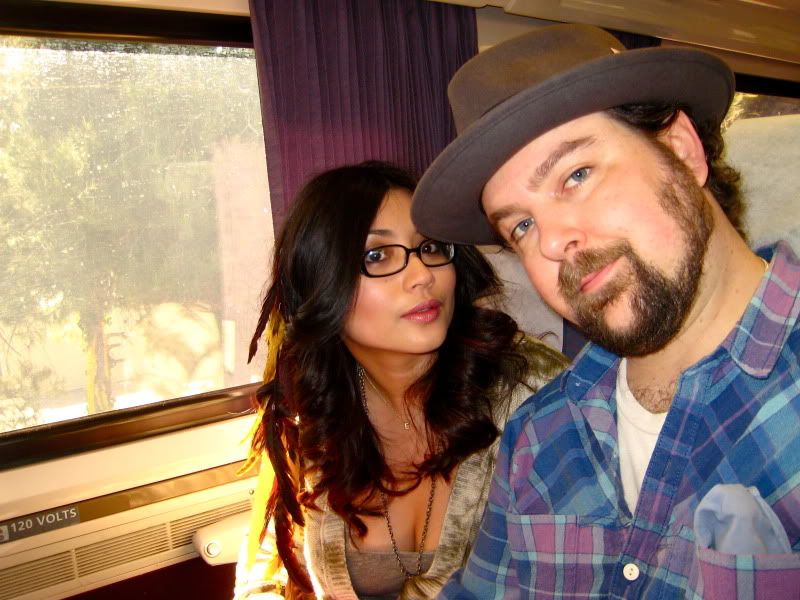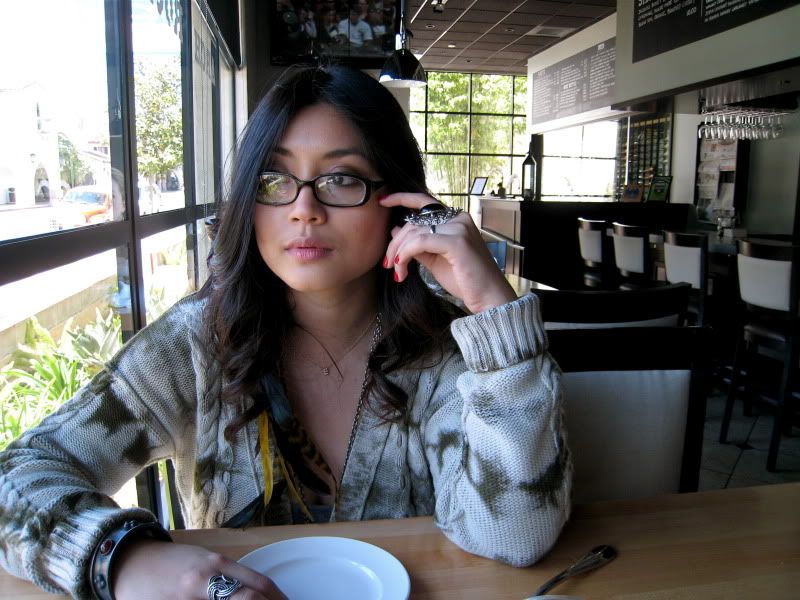 (UO cardigan/Flea Market feather hair clip/Vintage jewelry/American Apparel gray tank)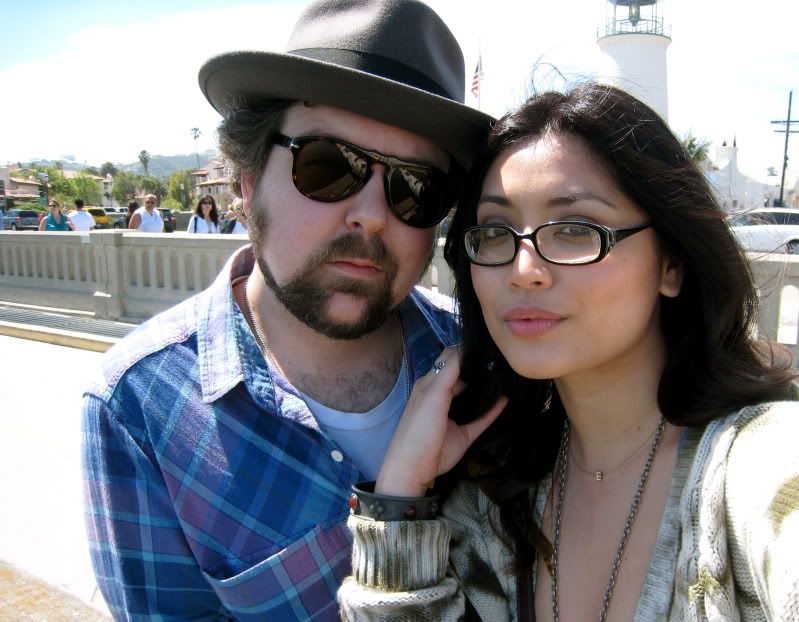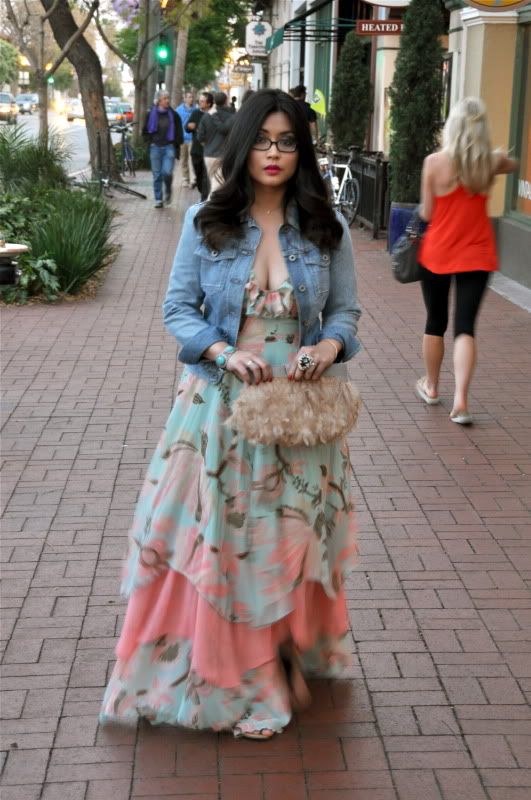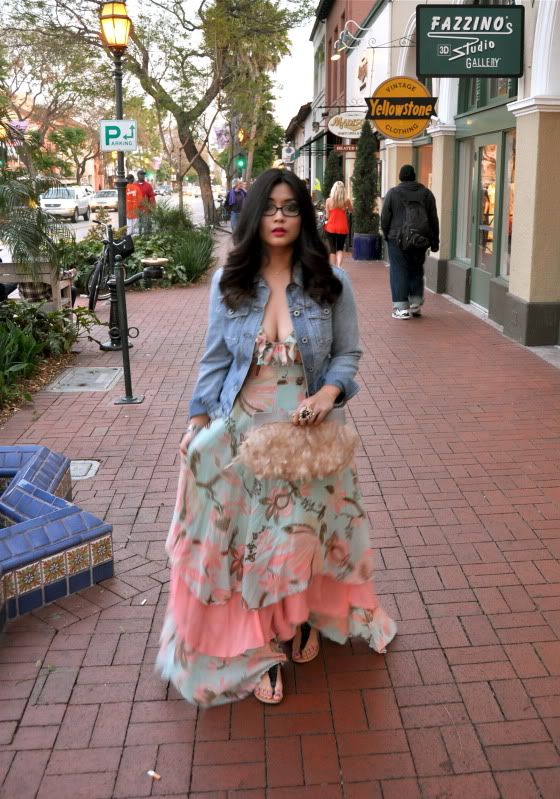 (Vintage Guess denim jacket/H&M maxi dress/Soda sandals/Asos ring and clutch

)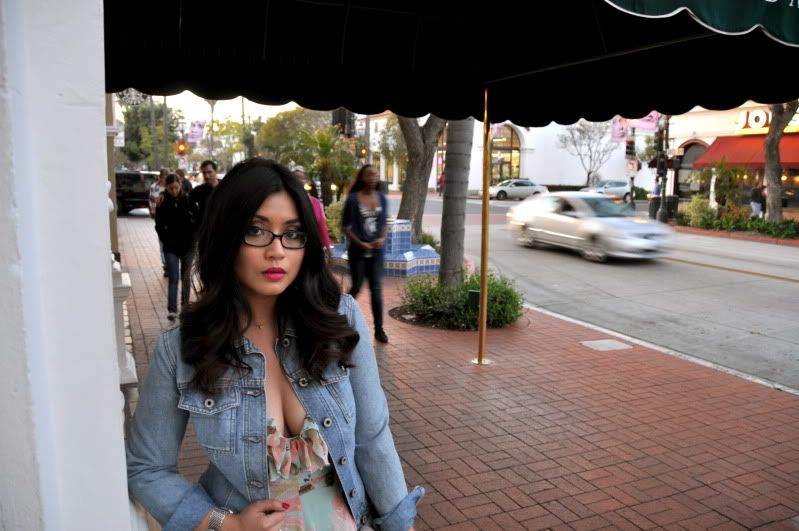 While everyone else I knew spent last weekend in Coachella, we decided to celebrate our 5 year anniversary by going to our favorite beach town-Santa Barbara. You must forgive me for the lack of posts recently. We were there for 4 days and just arrived home 2 nights ago-not to mention having to be back at work early the next day, sure has put me in a dead tired situation. So this trip will have to be split into several posts.
We left Sunday morning, boarded the train (barely making it, due to packing procrastination at its finest), and quickly got into the swing of things. Our lunch was less to be desired, but we decided to take a walk along the pier to enjoy the art festival. George had the most brilliant idea to rent a
scoot coupe
. It was a blast, rolling around town in the tiniest car known to man. After that we finally got to relax in our
hotel
, and get ready for our beautiful anniversary dinner at
Olio e Limone.
I'm still reeling over how amazing the food there was. It was probably, with absolutely no hesitation or exaggeration, the best food I've had in a long while. Not to mention, they remembered it was our anniversary so our waiter brought out a chocolate mousse cake with a candle on top-like it was our birthday!
We walked back to our hotel feeling extremely joyful and fat. Haha!
More to come...