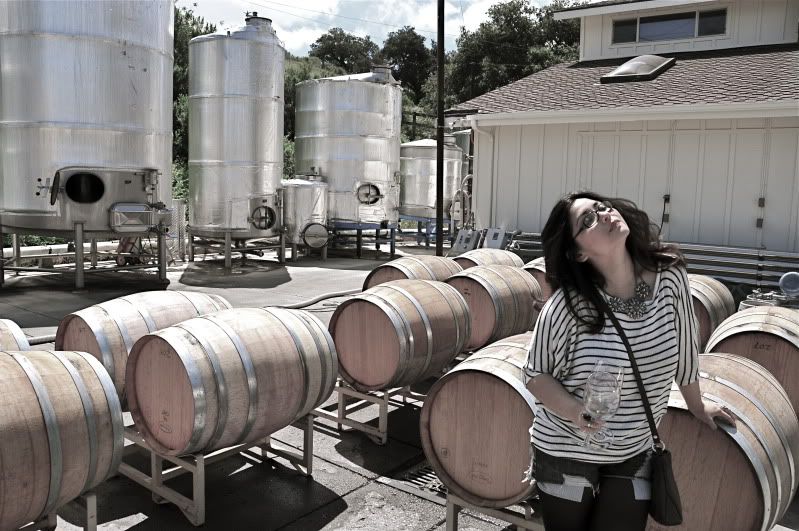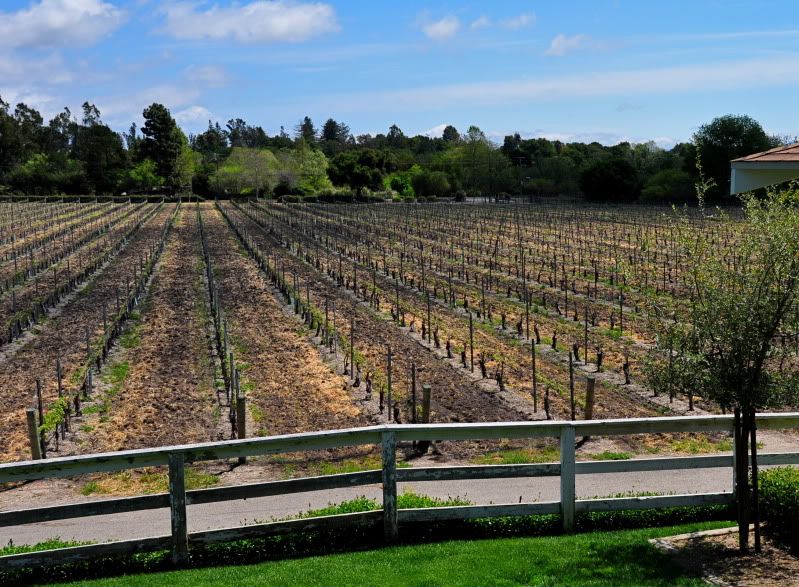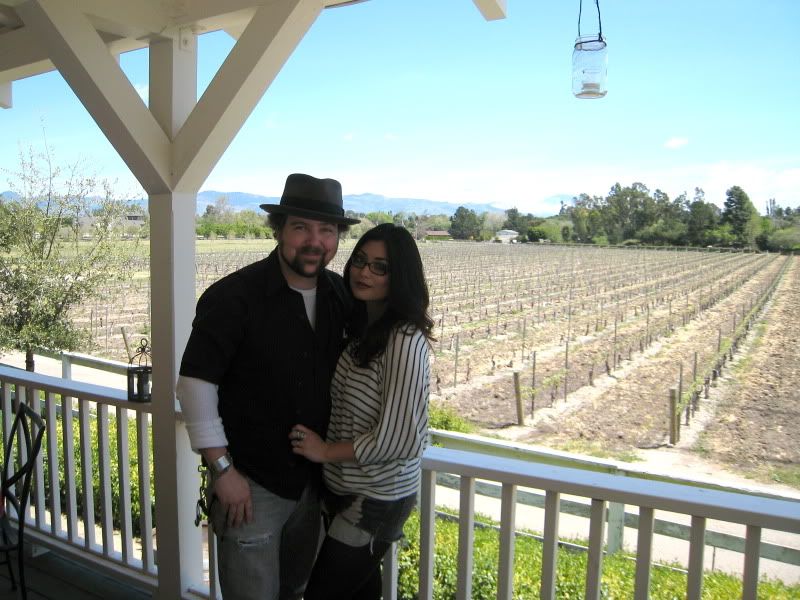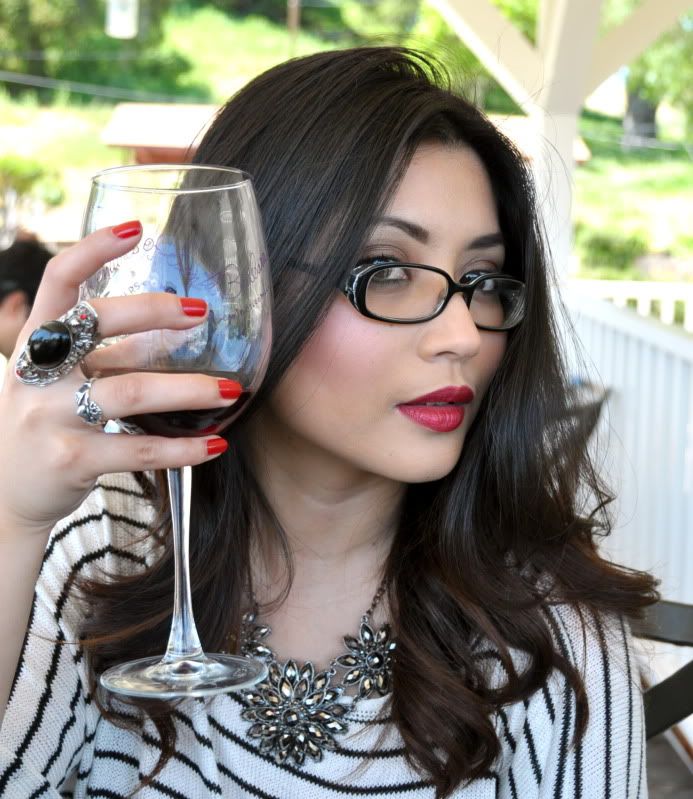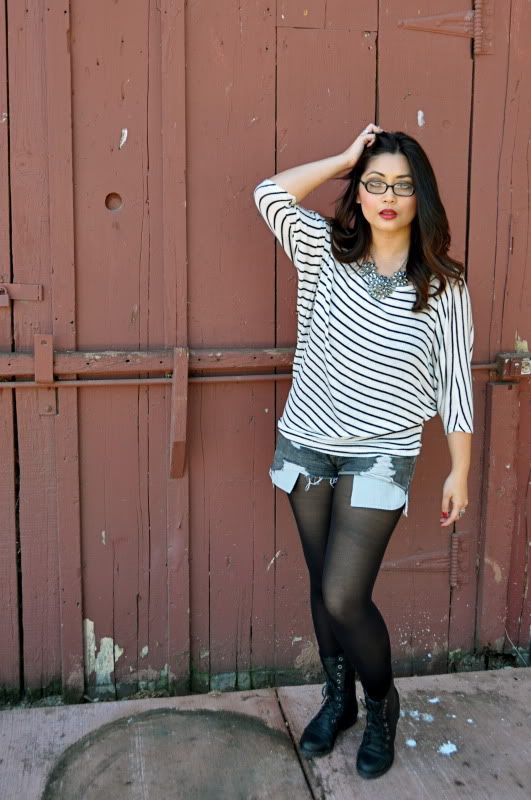 (Vintage necklace/Nordstrom striped top/Vintage Levi's cutoffs/H&M tights/Wild Pair combat boots/B.Makowsky bag)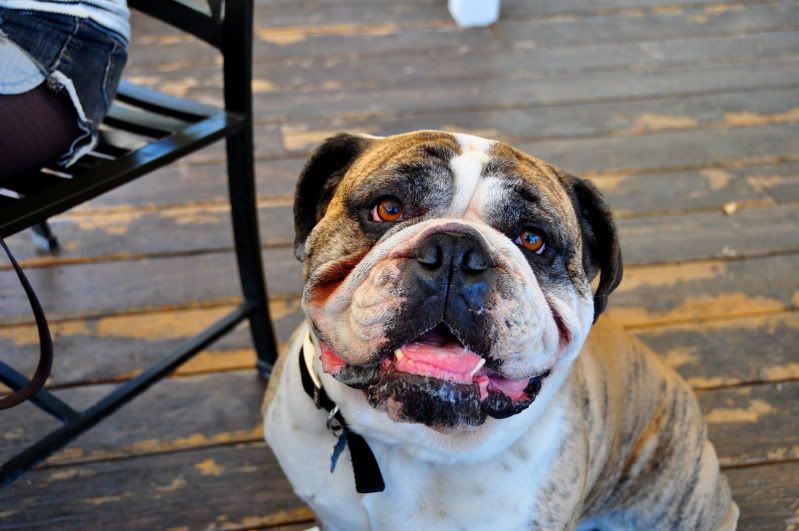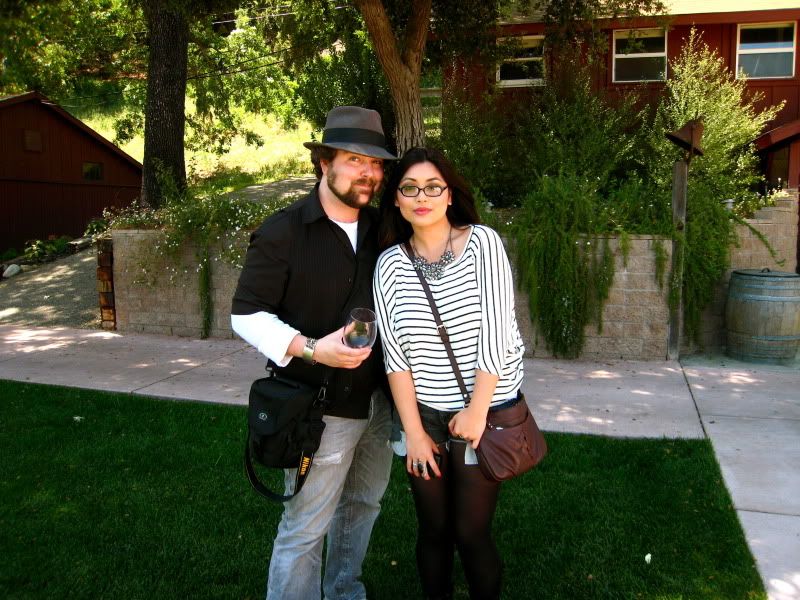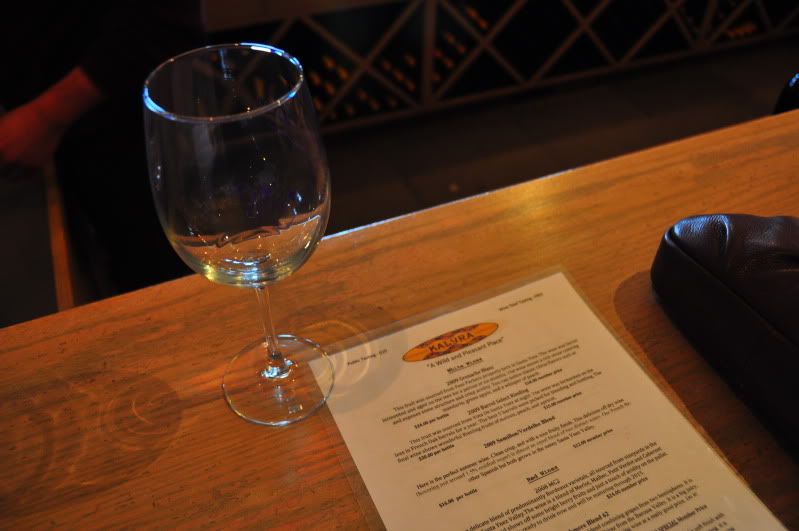 Part II of our exquisite SB trip.
We went on a wine tour. A first time for me, and Geo had been dying to take me for years now, so we thought this would be the perfect time. Basically what happens is, a shuttle picks you up at your hotel real early, like 9:30. And there were about 6 other couples with us as well. We went to 4 different wineries: KOEHLER, LINCOURT, KALYRA and SOLVANG. The last one isn't really called Solvang, but it was pretty forgettable apart from the fact that it was in Solvang-hence what I'm calling it. The first 3 were amazing, but my 2 favorites were Lincourt and Kalyra. Lincourt was just beautiful with the barns, the sprawling vineyards, and the cottage like gazebos where we had our lunch. It was so picturesque and the owners had the cutest bulldog I had ever seen. He took quite a liking to Geo.
Kalyra is an Australian winery known for it's rugged style and quirky decor. It's the only place we bought a bottle from. By the last stop, it was already 4pm, and I was completely wined out. Maybe it's why I didn't enjoy the last one very much. But all in all, it was a great experience and one I cannot wait to do again-hopefully in Napa. We ended our long but beautiful day with burgers and fries from The Habit! There's nothing like greasy food after a long day of drinking ;)
And just to clarify...I did not get drunk on this trip. Surprise, surprise.