(Wasteland lace kimono/F21 tank/Life in Progress jeans/Vintage necklace/Timeless fringe bag/Jeffrey Campbell Foxy)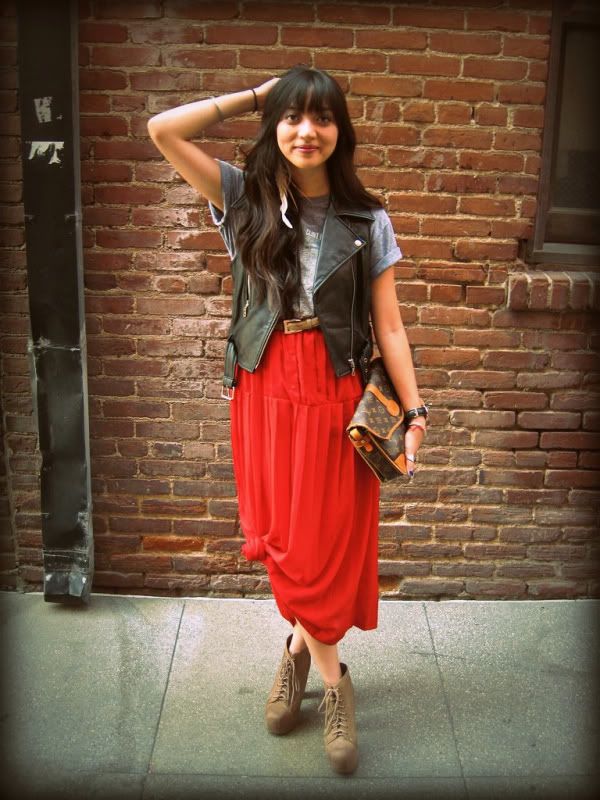 (UO men's tee/Vintage biker vest, skirt, belt and Louis Vuitton clutch/Assorted jewelry/DIY feather piece/Jeffrey Campbell Lita)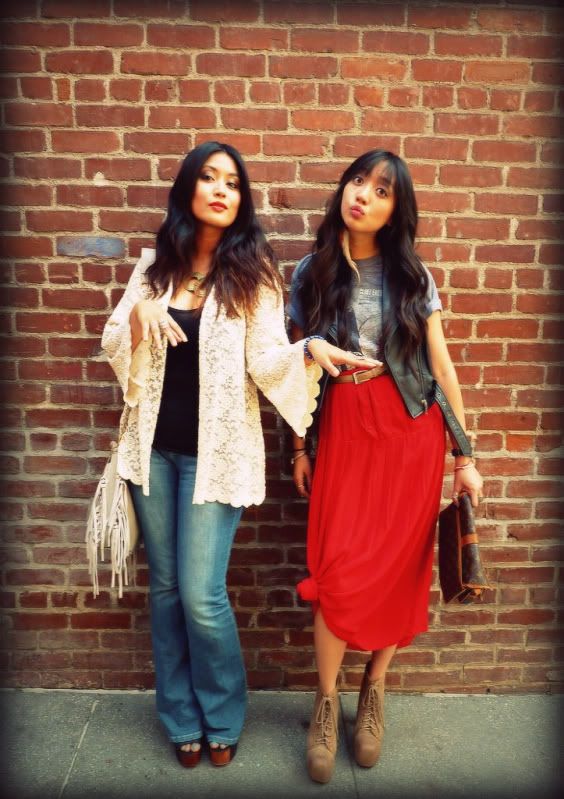 Yesterday was girls day. My mom, sister and I spent the day shopping, eating and taking pictures as always in our beloved Pasadena. But prior to that, I thought I would surprise my sister with the pair of shoes she's been coveting for the past year now-the Jeffrey Campbell Lita in taupe suede. Needless to say there was a lot of screaming and jumping up and down involved. I was so happy to see my sister that elated, that it made the purchase worth every penny. Happy Back to School sissy!
On my front, I got a 2nd job with an amazing company called Timeless. I felt so blessed and proud of how well I've been doing lately that I decided to reward myself with a pair of JC's as well, except I decided to go with the Foxy's. They're pretty comfortable (stood and walked around for 4 hours straight) but the Litas are more comfy (Victoria was in them for 6 hours straight and didn't have to change) so who knows? I'll probably have to succumb to them eventually. ;)
Hope everyone had a wonderful Labor Day weekend!
P.S. One of my dearest friends is getting married on Saturday, and I cannot wait. I love you, Danielle!
xoxo