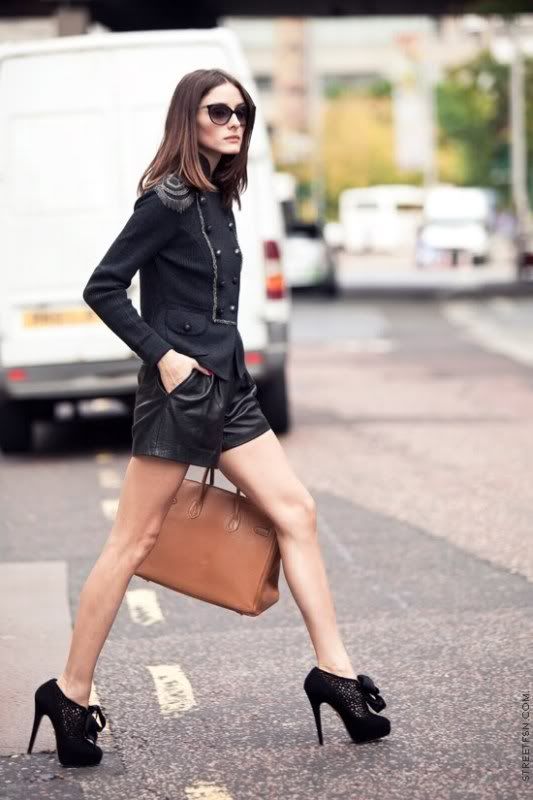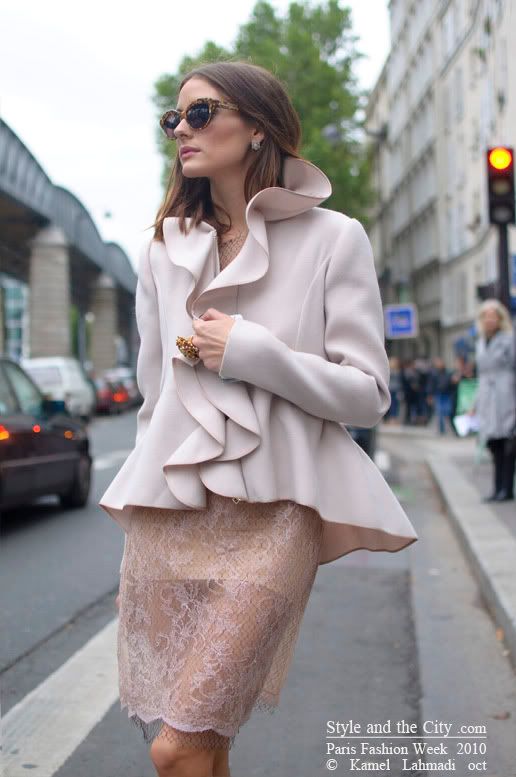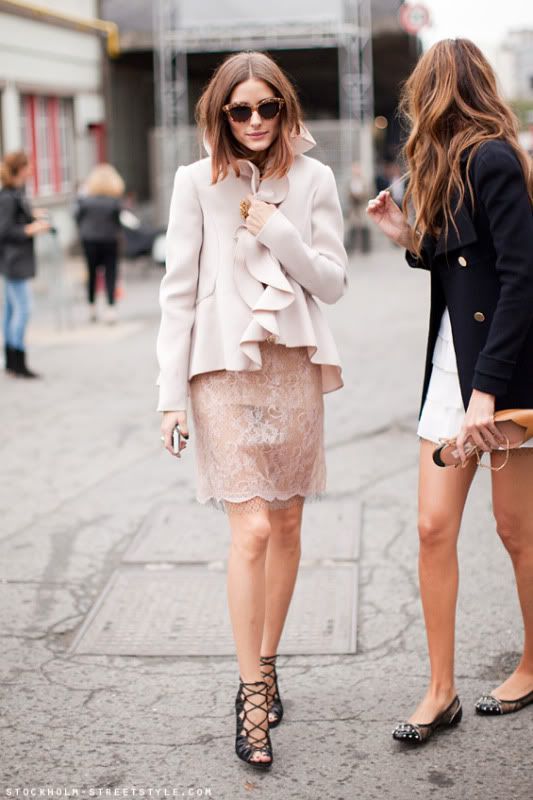 I feel like I blog about Olivia Palermo at least once a month. Is that healthy? Well, I guess if you have a crush, you have a crush-and there's no denying that I have quite THE girl crush on her. How could you not?! These are some pictures taken of her during Paris Fashion Week.
But now, onto the more important things...shopping.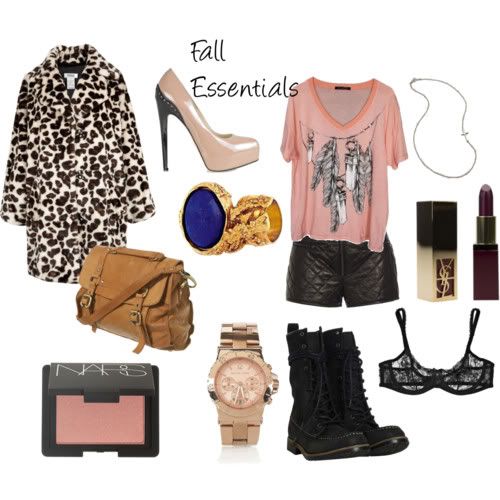 I intend to buy these (items similar to these) in the very near future. I think I need them in my life this season.
1.) Leopard coat. My love for leopard will never cease. Besides, I wanna channel Edie Sedgwick in a big way this fall/winter.
2.) Nude pump. I saw a pair that I died over at Nordies the other day. Might have to get it.
3.) Wildfox Couture shirts. They're so soft, but my God, they do break the bank.
4.) Sideways Cross Necklace. Remember
mine
? Well, it died. Actually it's been dead for quite some time now due to me being lazy and wearing it to bed-I accidentally pulled on it during a bad dream. I haven't gotten around to fixing it. But I need to. I miss it.
5.) Burgandy lipstick. Must have.
6.) Leather shorts. Oh my, these have been on my list since the summer. But now, I can wear them with tights which is even better.
7.) Black lacey bra. To wear underneath pretty much everything. Especially my sheer billowy tops.
8.) Combat/Military boots. I already have a pair in khaki, but you really can't go wrong with having a black pair.
9.) Rose Gold bf watch. Again...has been on my lust list for awhile. Gotta have.
10.) NARS blush in orgasm. It really is THE best blush in the world. And for $25, it sure as hell better be.
11.) Camel satchel. I'm all about structure and chicness. And this brings the best of both worlds.
12.) YSL ring. I think I'm getting this for Christmas from a certain special someone. He knows just what I like. ;)
xoxo