No, but really I do. I know it's a little late but this whole Beatles on iTunes thing? Really stoked. And yes, I used the word stoked to describe my feelings on the matter. Need proof?
Haha! No, actually this is a result of my mom (who is an even crazier Beatles fan than I am) forcing me to pretend I was "in the band!" LOL. She's a nut but I love her.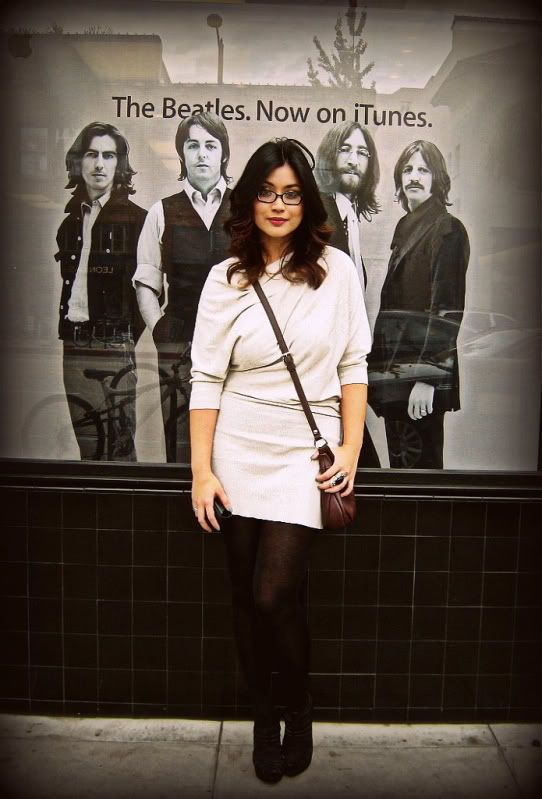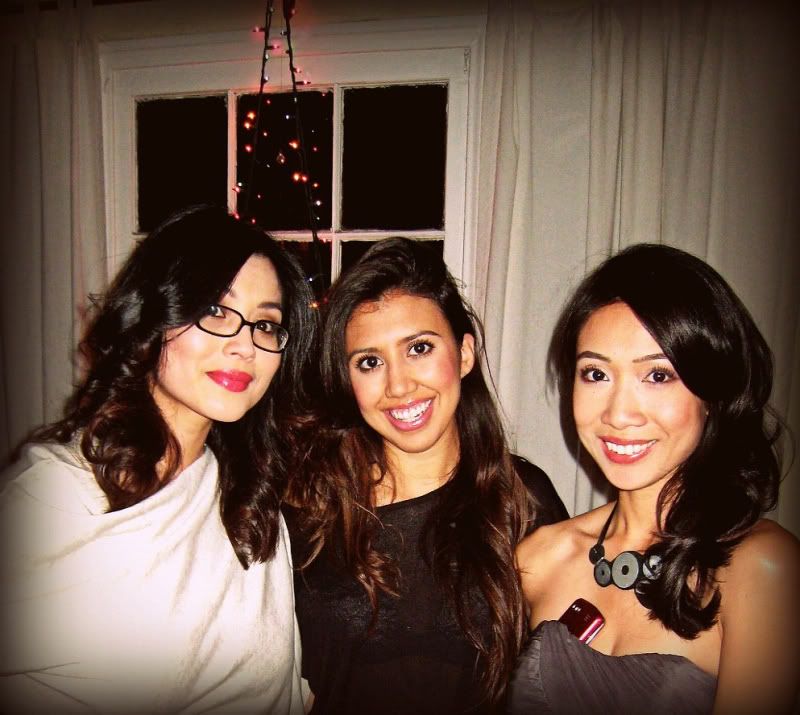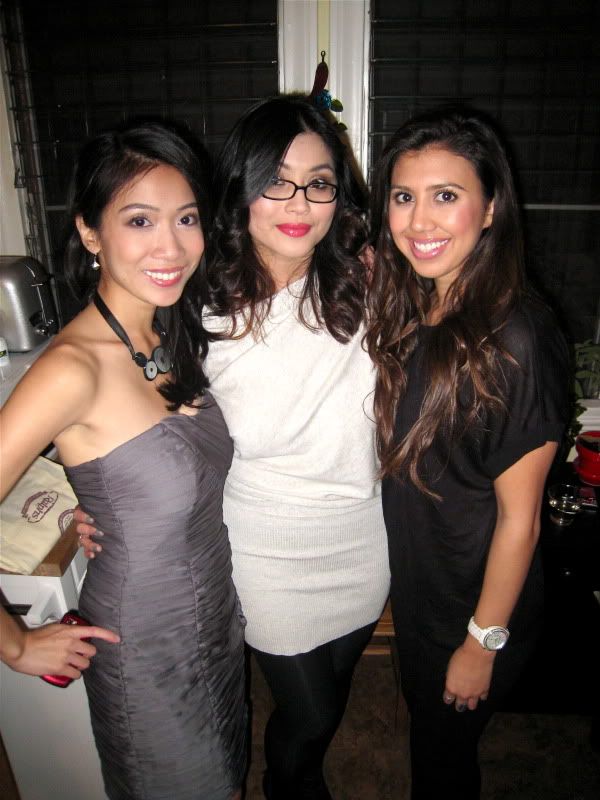 Last night, a few of my PCC girls were reunited at Josie's holiday party. It was my first time at her new place, and it looked absolutely beautiful. It had a very retro feel, and had quite the "old hollywood" charm. Needless to say, the evening was lovely-and it was amazing seeing some of my old friends again.
Max Studio sweater dress/Hue opaque tights/Marc Fisher cut-out booties/B.Makowsky crossbody bag