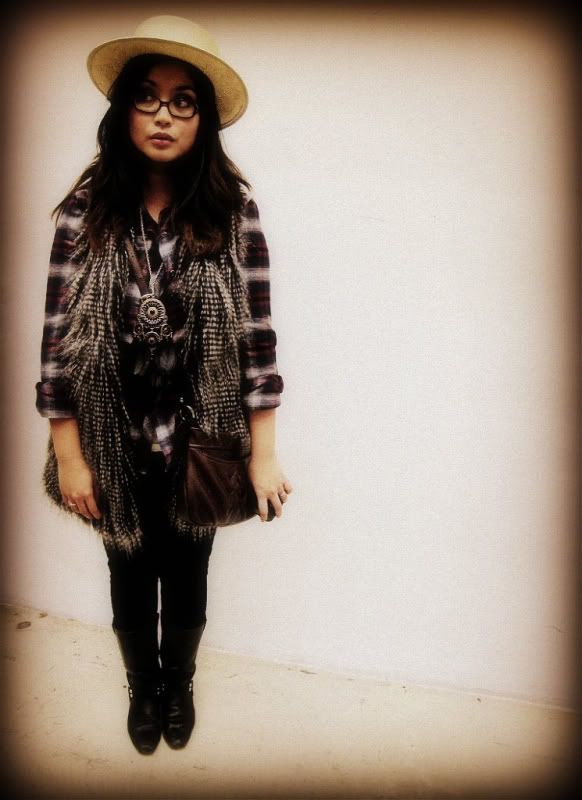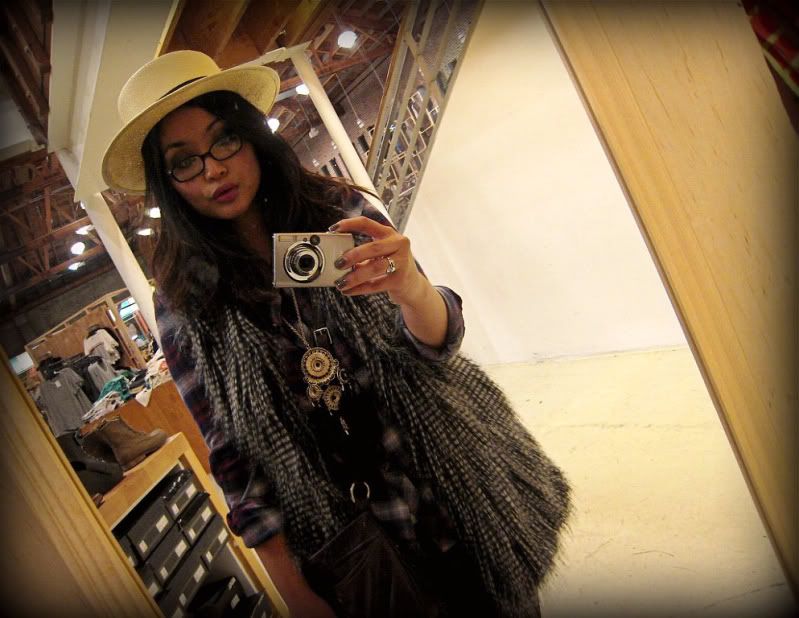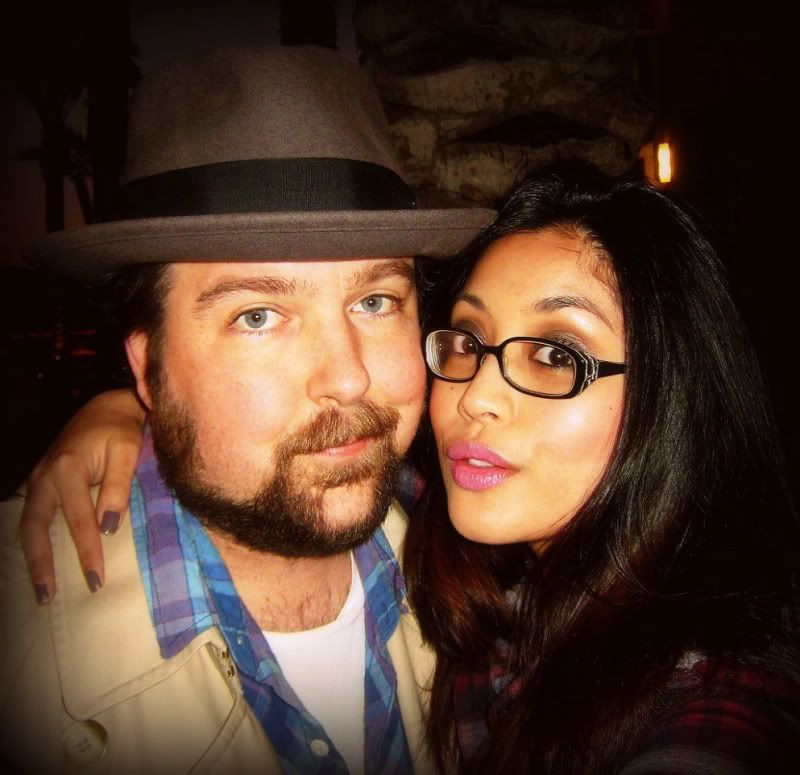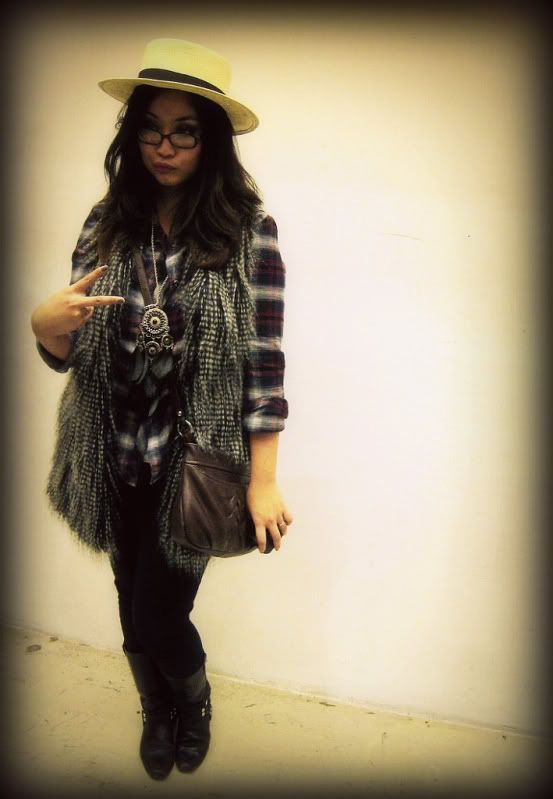 A couple facts:
1.) I spend way too much time, and way too much $$ at Urban Outfitters.
2.) Finally saw The King's Speech. And it will be a travesty, if it doesn't win best picture this Sunday.
3.) Ordering rolls and rolls of sushi, because they're tiny is a bad decision. We were full after the appetizers.
4.) When I wear anything furry, I pet myself.
5.) I'm using a different foundation, and I'm still on the fence about it. I feel like it makes me look darker.
6.) Date nights with my hubby are ALWAYS magnificent.
7.) John McCrea's voice=on constant repeat in my car and in my head.
xoxo
BDG plaid shirt/YASO furry gilet/UO hat/F21 necklace/Silence and Noise jeggings/Guess by Marciano moto boots/B.Makowsky crossbody bag