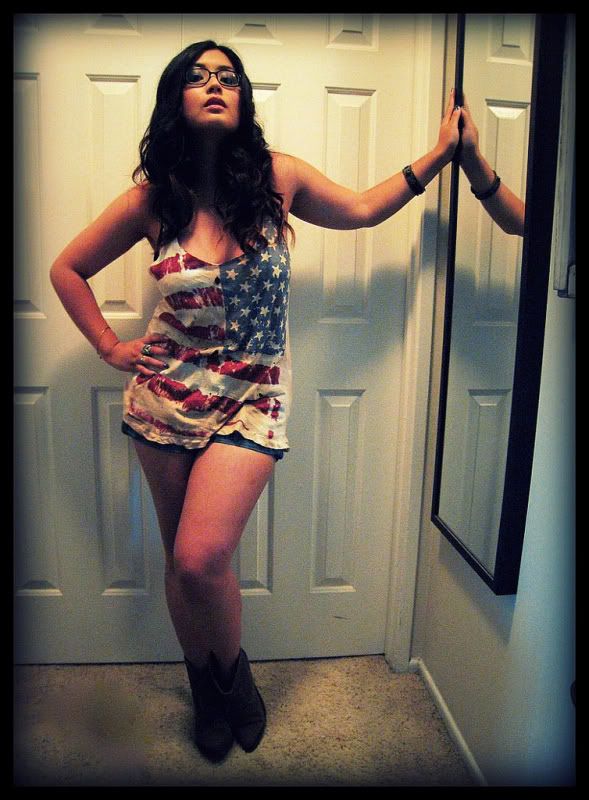 (F21+DIY flag tank/H&M shorts/eBay boots/Vintage jewelry)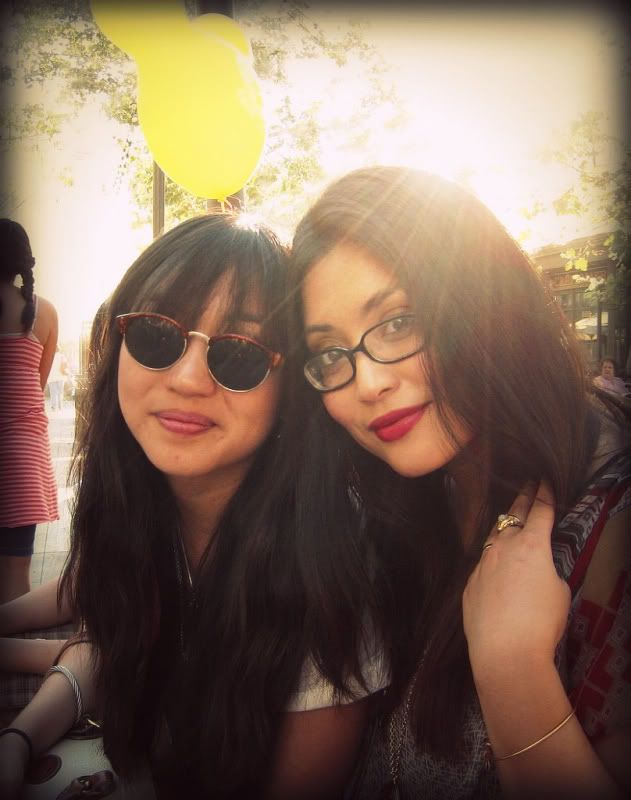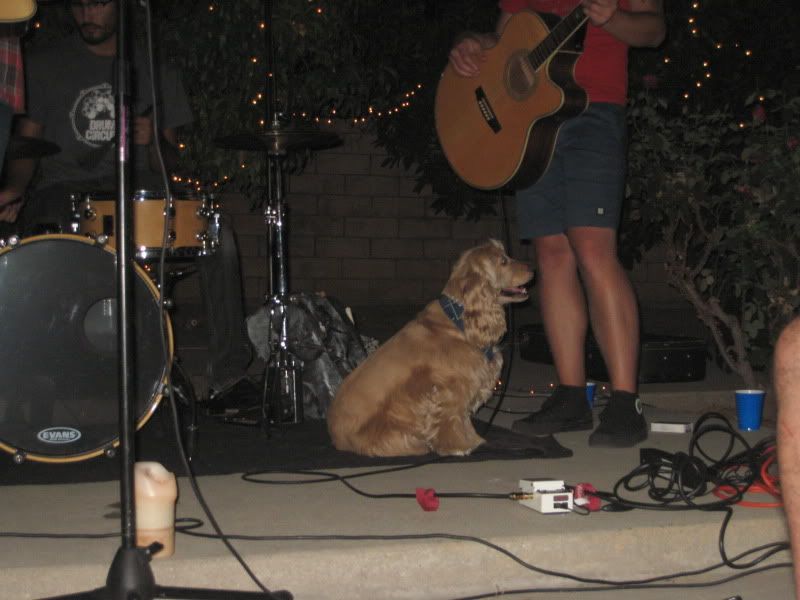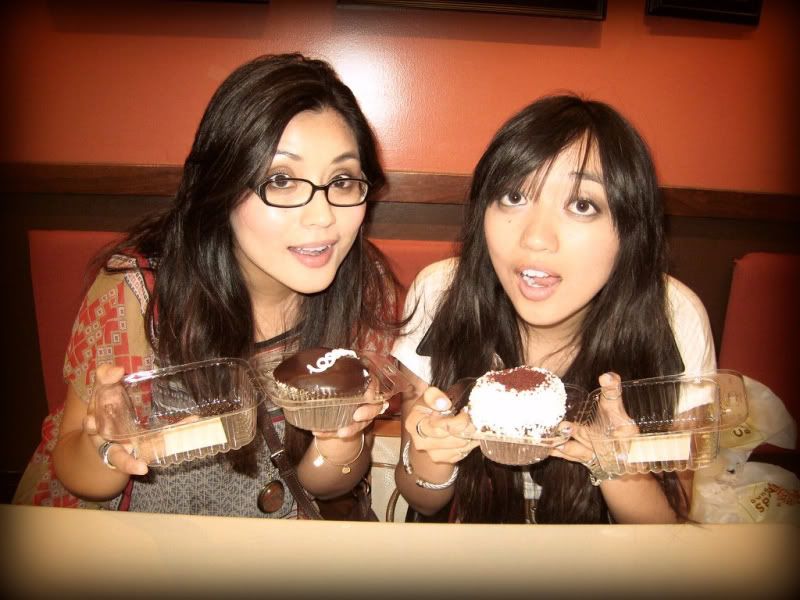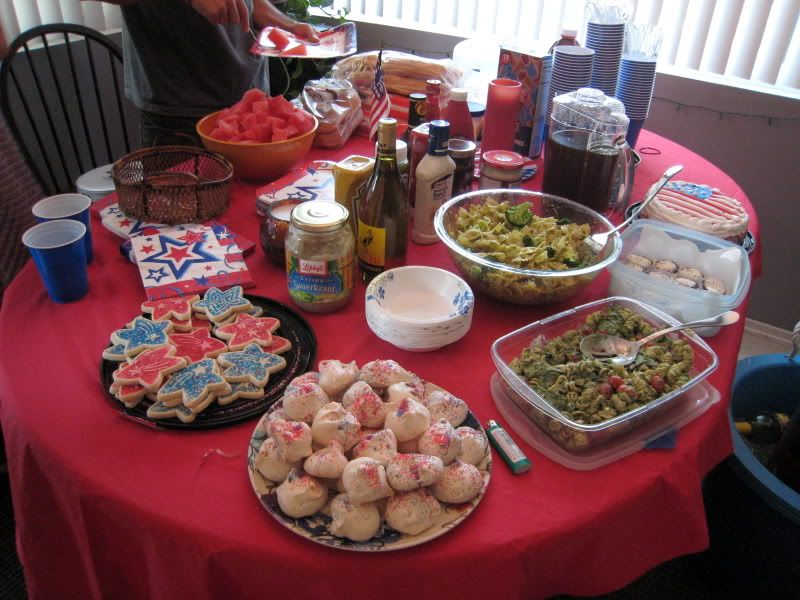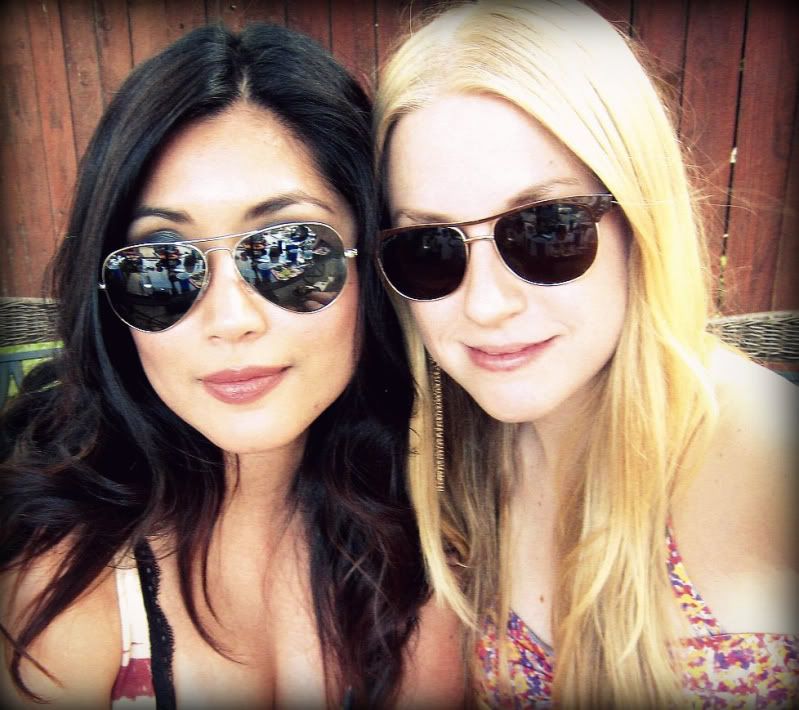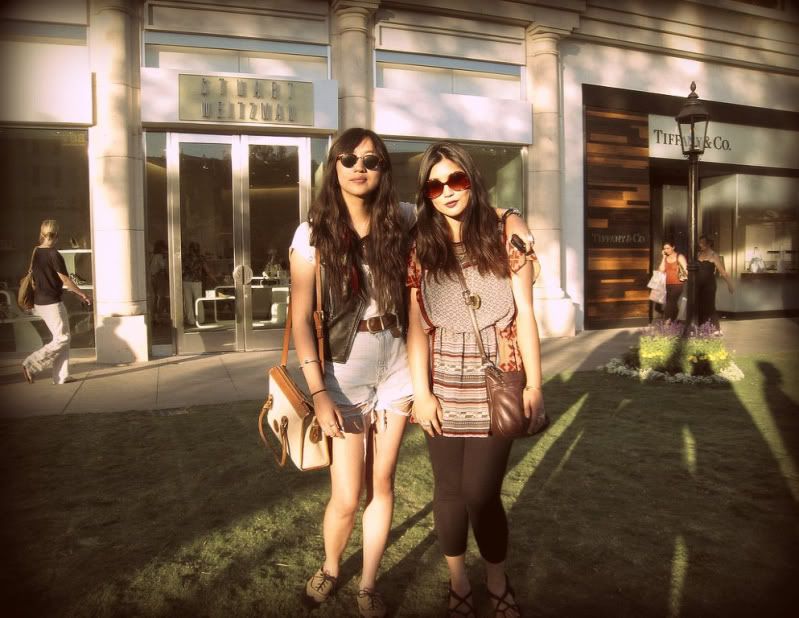 (FreePeople tunic/h&m leggings/Blowfish sandals/B.Makoswky bag/Vintage sunnies)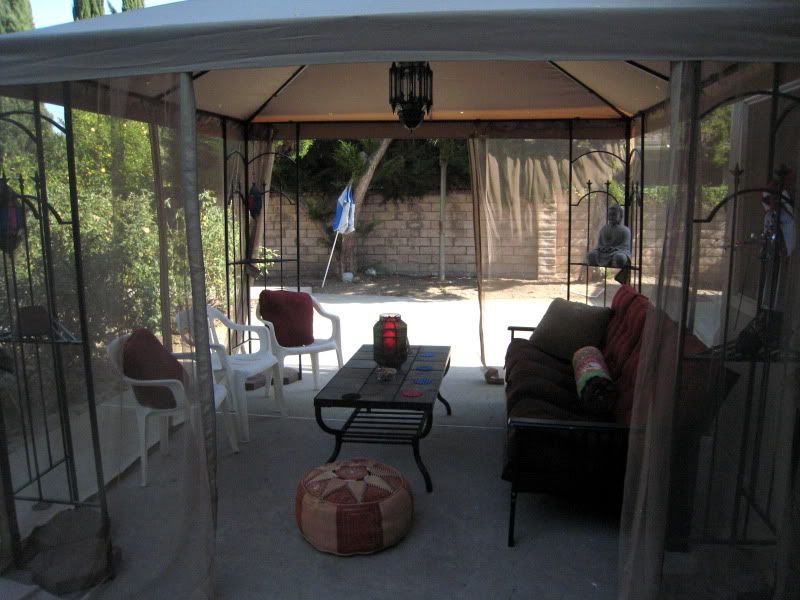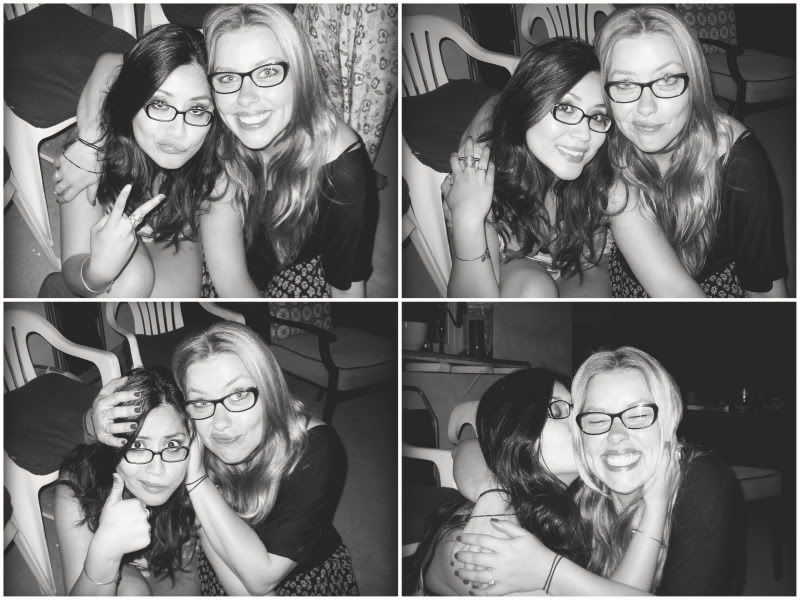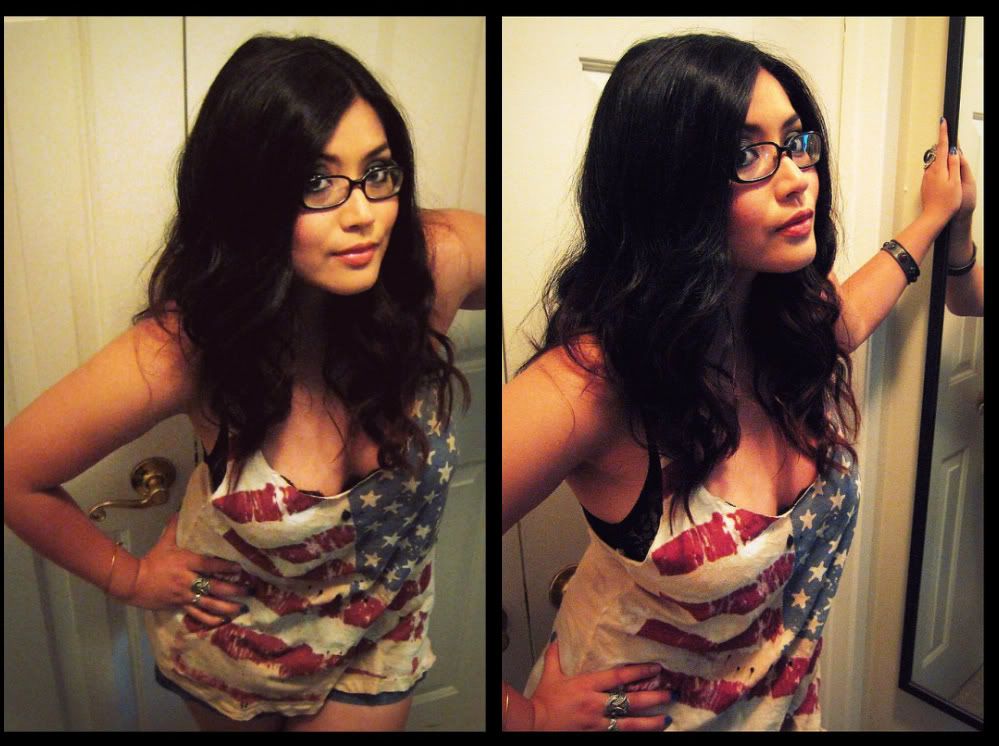 Just a smattering of pictures from my 4th of July weekend. On Saturday, I spent the day at the Americana with the fambam. We had a wonderful dinner at the Cheesecake Factory followed by dessert at one of my favorite cupcakeries in LA-Crumbs. It was a quintessential summer day.
To celebrate our independence, I went over to my best friend's house for a small bbq. The evening was filled with lots of laughs, love, music (by
The Absolute
) and lots and lots of food. Also, thanks to Kate's mom-I've discovered a renewed obsession with Merengue cookies. I NEED a good recipe pronto, so I can whip 'em up all summer long. I've gotten so many compliments on my flag tank lately...funny story, I actually got the tank for $10 at Forever 21 about a month ago. But it was too pristine for me, so my husb dyed, distressed, bleached, spray painted and wrinkled the hell out of it, and voila! The pictures don't even do it justice, it looks so amazing in person.
I hope you all had a very eventful and fun holiday weekend!