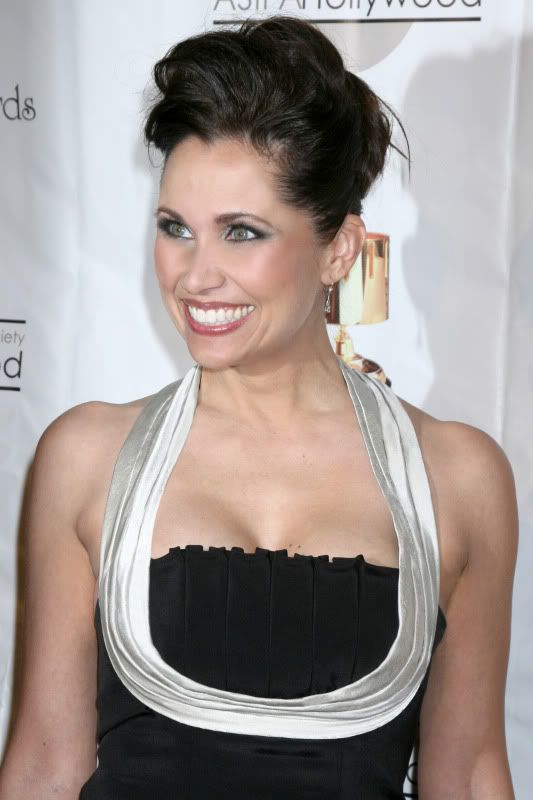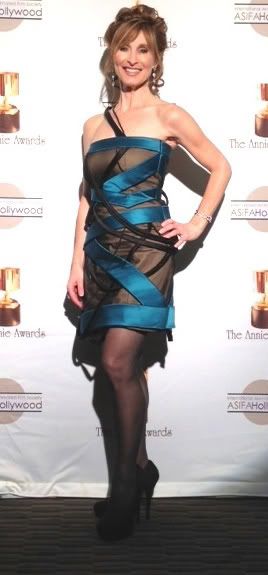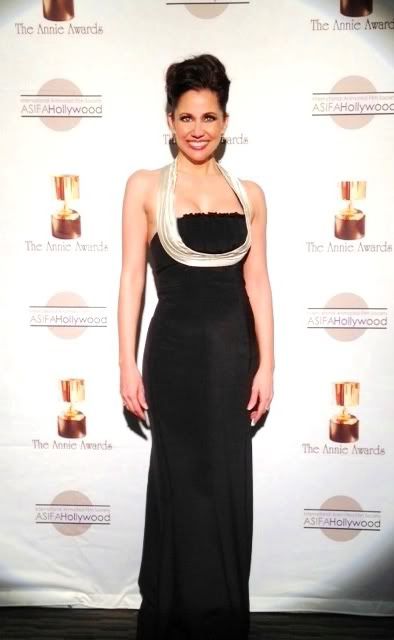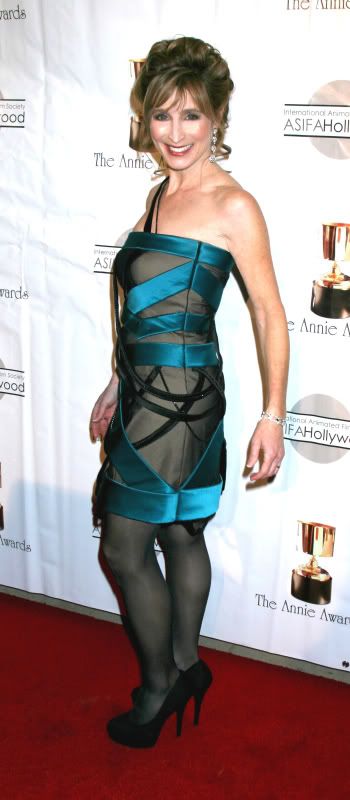 Working in fashion, it's usually apart of my job to find out what our city has to offer in terms of up and coming designers. Recently I was happy to discover Alexandra Yeaggy, an LA based designer specializing in couture fashions, who made her first red-carpet debut last Saturday at the 39th Annual Annie Awards.
For those who aren't aware-the Annie Awards are basically the Academy Awards of Animation. They judge and award the top animated films, shorts, TV shows of the past year. But this year was extra special, because Yeaggy Couture walked down the red carpet for the first time. Shown above are two of her designs, worn by Annie Awards announcer Dina Sherman and actress Diana Lansleen. Both dresses are one of a kind pieces made here in LA at the Yeaggy Couture Atelier.
I am so pleased that Alexandra is getting the recognition she deserves. She makes exquisite pieces that are not only unique, but you can tell are made with passion and years and years of training. I have no doubt that we will be seeing more of her designs in the near future.
To find out more about Yeaggy Couture, you can visit her website
here
.
(pics courtesy of Kathy Hutchins/Hutchins Photo and David Derks)