What's been going on lately...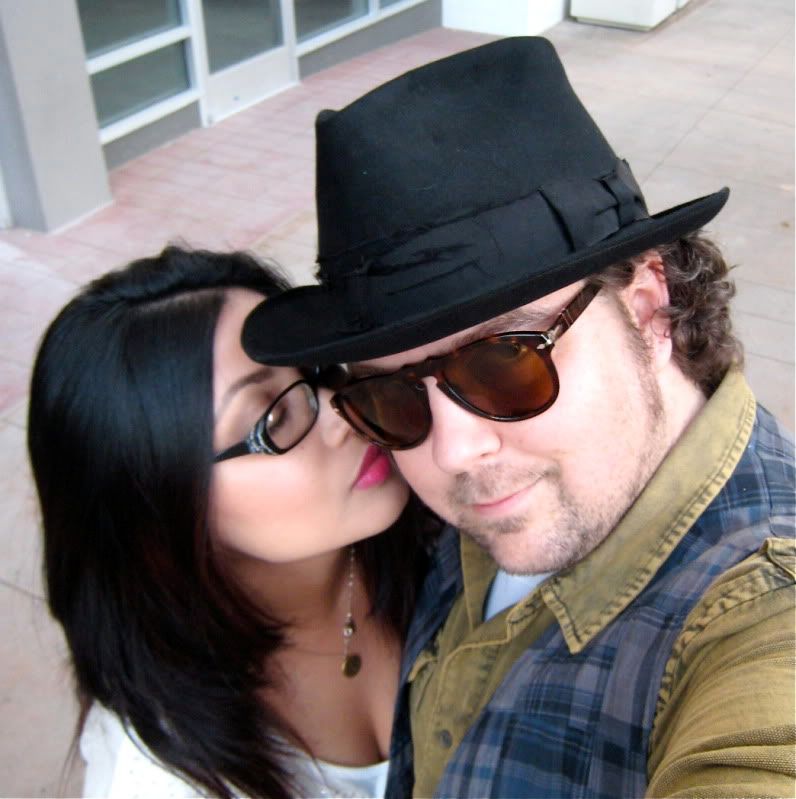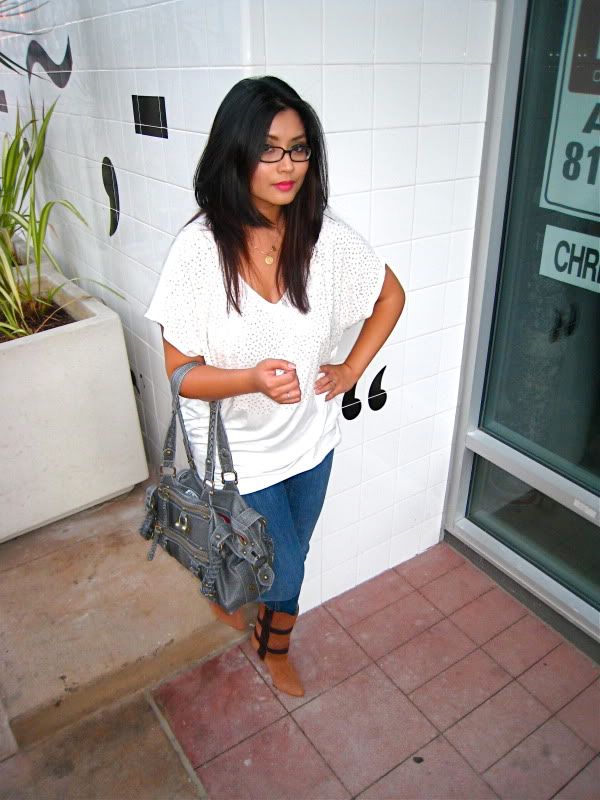 Last week Geo and I celebrated another year together. We went over to Burbank and saw Scott Pilgrim vs. The World, which was actually a lot better than I expected. Then we ate at one of our fave restaurants there, Market City Cafe. Such amazing food, and they have the greatest breadsticks. I literally crave those breadsticks some days.
A few days later we celebrated my mom's birthday. And we trekked over to the new Santa Monica Place to check out the action. It was sort of bittersweet for me, because it had amazing shops, but way too many people. I would definitely come back though, when the hype dies down.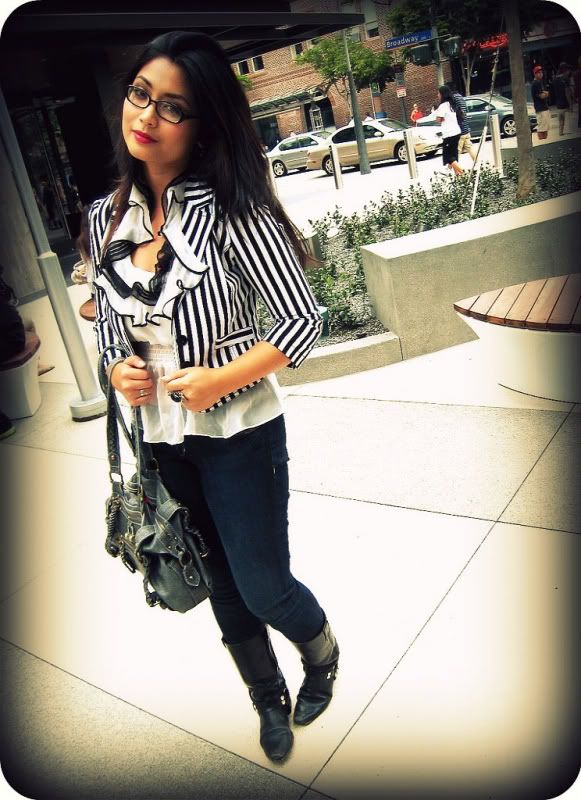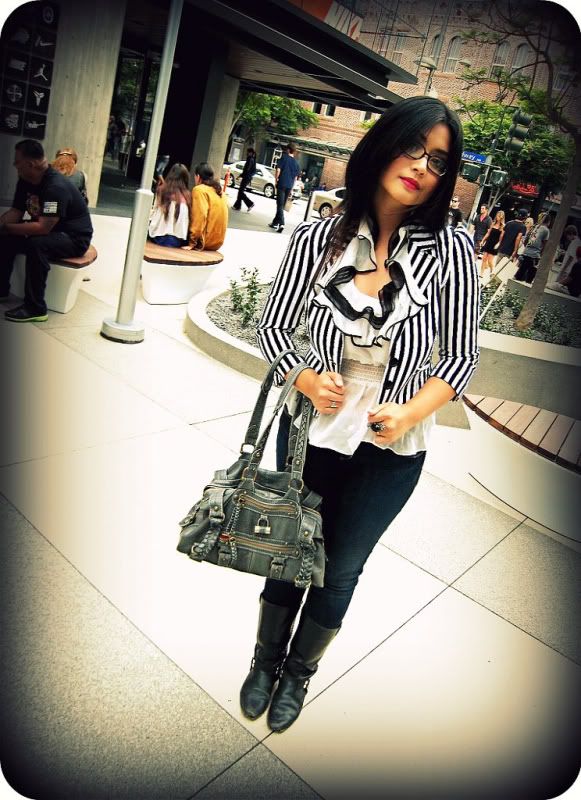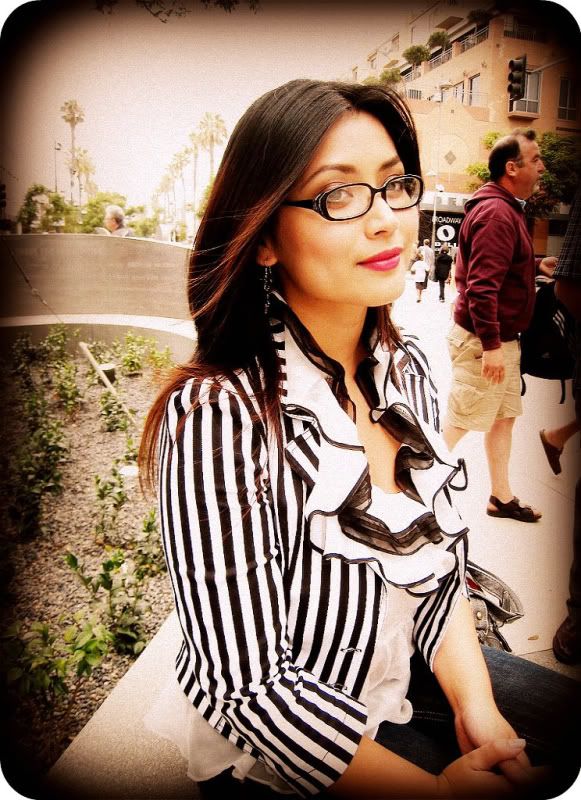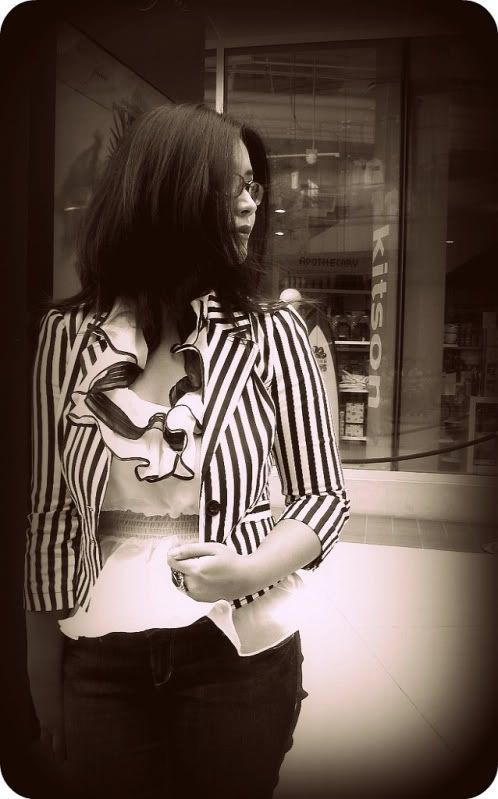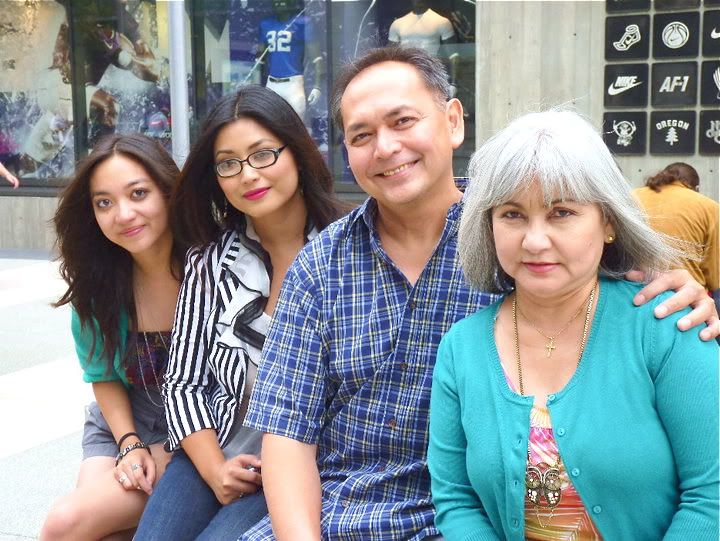 P.S. I feel like I'm sorta channeling Olivia Palermo with the 2nd outfit. Now, all that's missing is that ring I ordered!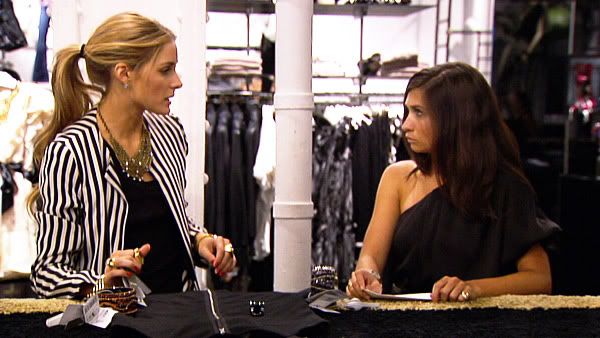 1.) F21 Top/H&M super skinnies in light wash/Steve Madden boots/Mark Ecko bag
2.) F21 blazer and ruffled top/H&M super skinnies in dark wash/Guess by Marciano biker boots/Mark Ecko bag