I'm turning
25

in 8 days...
And look who else is turning 25!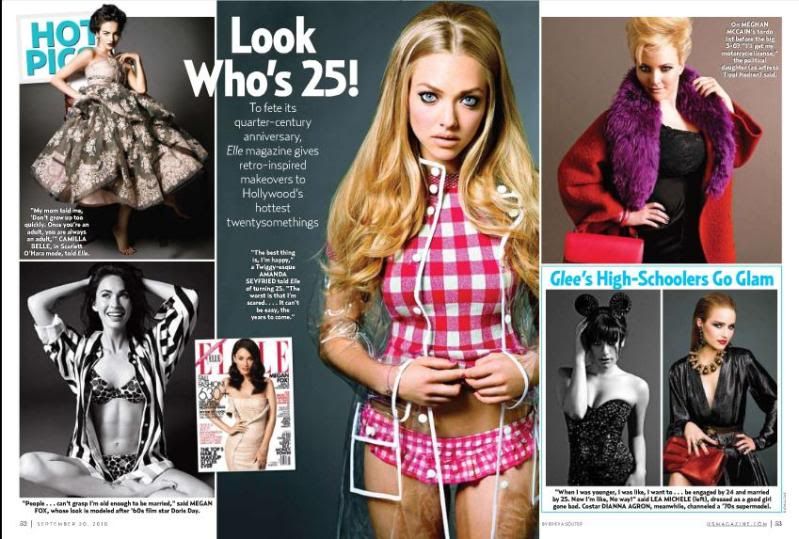 ELLE is celebrating their 25th birthday by featuring It girls who are also turning 25. Smart move, ELLE. My only predicament is, which cover to choose?
I still can't believe I'll be 25 soon. When I look back on this past year, actually scratch that-when I look back on the past 25 years of my life, knowing me...I would probably say something like-"that's it? That's ALL I've accomplished?" But in truth, I have to seriously give myself props and stop being so hard on myself. Those who know me and the life I've had-can attest to the fact that these 25 years have not been easy. There were times I wanted out. There were times, I didn't know what to do with myself/ with my life. I suffered lows so low, most people couldn't possibly imagine feeling. But the past couple of years (thanks mostly due to the people in my life) I've become a firm believer that there is always light at the end of the tunnel. And that hardships make you stronger. That's exactly what I've felt the past year. Like having something to strive for made life that much more worth living. I feel incredibly blessed for everything I've experienced in my life-the good and bad. But there's certainly more to come. 25 will be an amazing year...and I can't wait.
xoxo