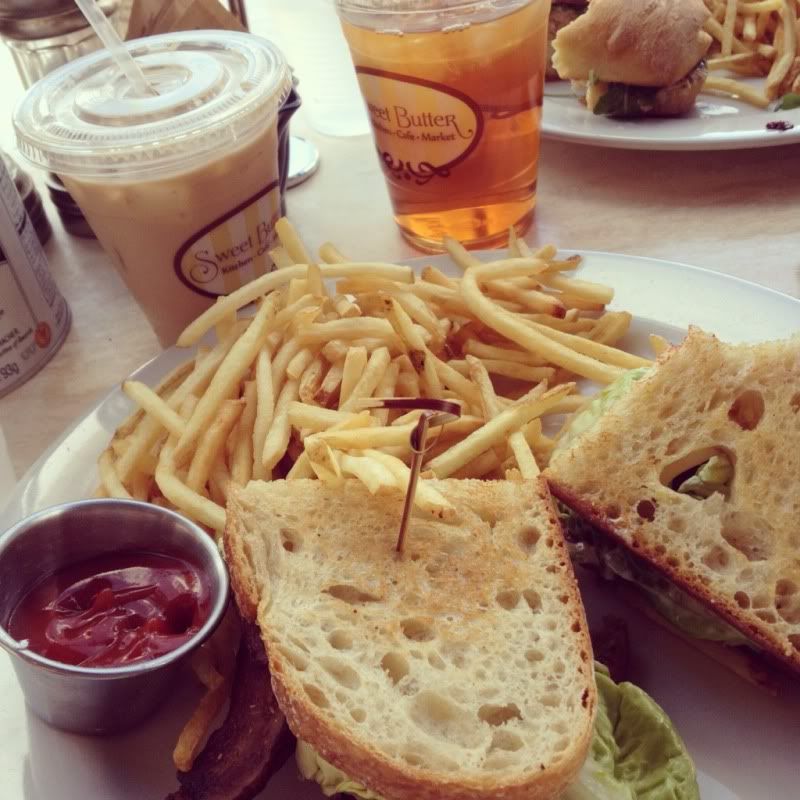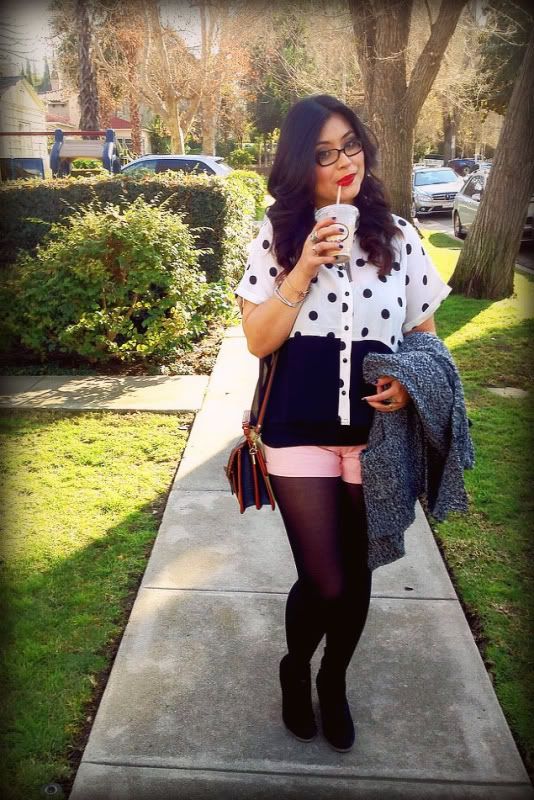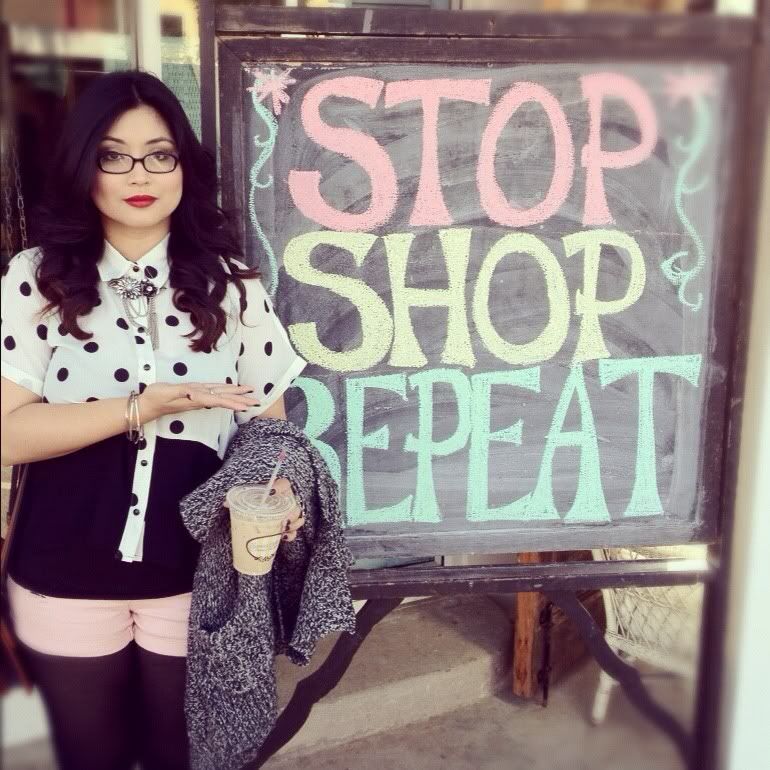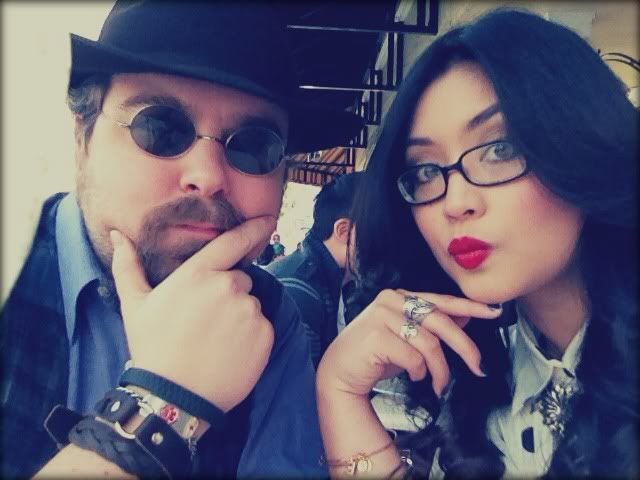 (Love 21 top/F21 shorts/H&M tights/Assorted jewelry/Vintage Dooney&Bourke bag/DolceVita boots)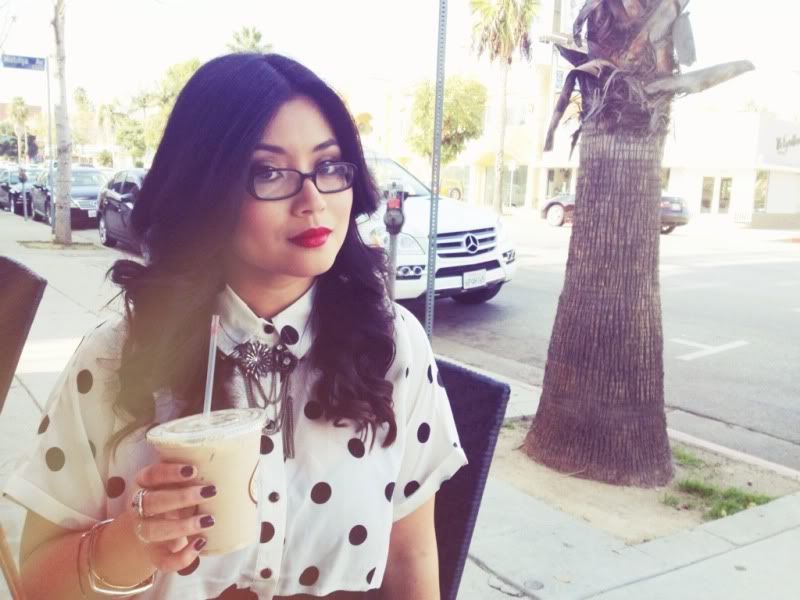 Today was a great day. Days off with my love are always great, because it's so rare for us to have them in the first place. We stayed around the better part of the valley, having lunch at Sweet Butter, window shopping, and catching a movie. Can I just say, The Girl with the Dragon Tattoo has got to be one of the best films of 2011. I'm still reeling from how great it is, hours after seeing it. It's made me that much more obsessed with Rooney Mara. My one gripe, having to pay $15 at the Arclight since it's a holiday. We're loyalty members, but I keep forgetting to order my tickets online. The movie ended up being worth every penny-thank goodness.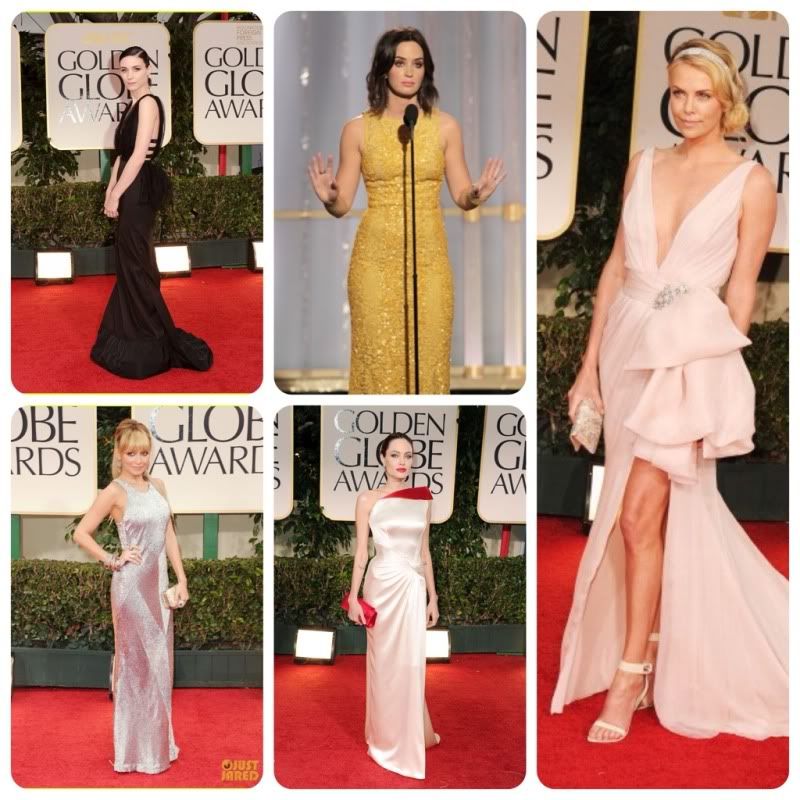 In other news, the Golden Globes were last night. And every year, during awards season-I always do a best and worst dressed post. I decided to just go with the best only because I pretty much hated the majority of last night's fashion. Huge disappointments for a lot of people-cough Mila Kunis cough. But the 5 pictured above were standouts to me:
5.)
Rooney Mara
in Nina Ricci-She stayed true to herself. Loved the shaggy ponytail. She's just an epic beauty who doesn't really need much to stand out. Loved the cut-outs with the little bows on her dress. Enough girliness with a huge amount of edge.
4.)
Emily Blunt
in Elie Saab-Wish she would've walked the red carpet. She seemed annoyed when she presented, but it didn't matter because all I could focus on was her body in that amazingly beautiful dress. The color and the detail speaks for itself.
3.)
Nicole Richie
in Julien McDonald-I love that she's getting a little more glamorous. I'll always love bohemian Nicole, but I loved this side of her too. So sexy with the metallic dress and I love how she still incorporated her design with the House of Harlow clutch. And she's giving good hair!
2.)
Angelina Jolie
in Versace-I mean, come on! Just look at her picture. She's so regal on the red carpet, you just know you're looking at a movie star. A lot of people were making fun of the red fold on the dress, but that happens to be my favorite part. The dress would be boring otherwise.
1.) Charlize Theron in Dior Couture-My heart leapt when I saw her. She looked so angelic and ethereal, without looking schmaltzy. The tiered bow on the side was the right amount of uniqueness and fun. I haven't seen her look this good on the red carpet in awhile.
So there you have it. There are still a couple more awards-the most important being the Oscars. And I am super pumped for that. Hope you guys had a magical day!