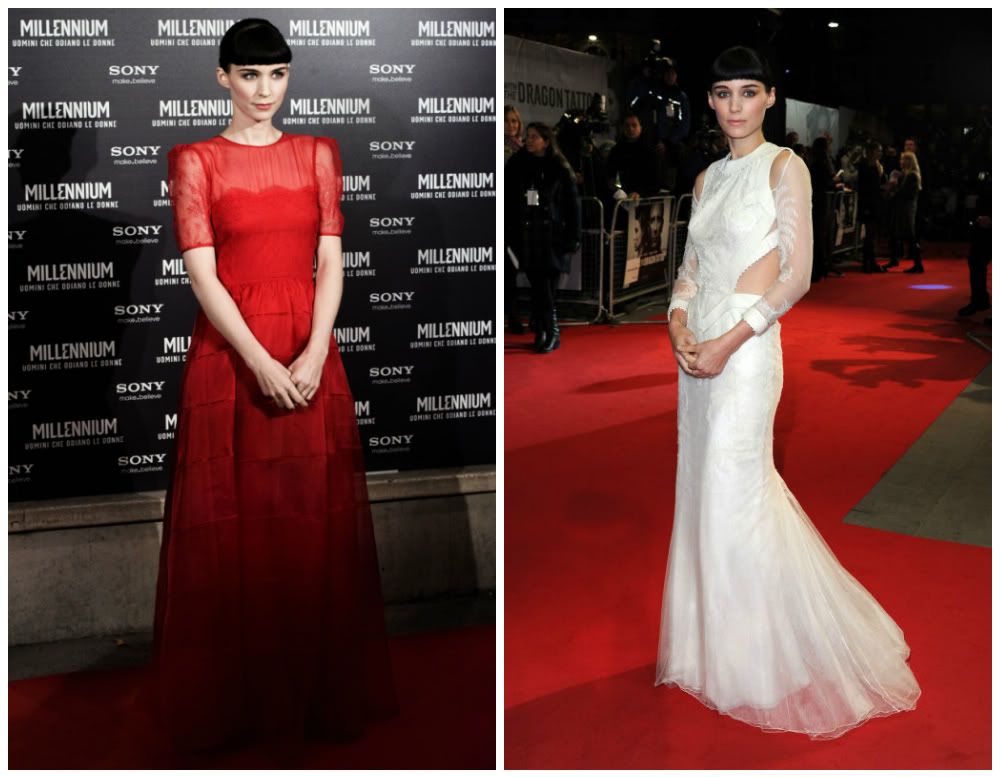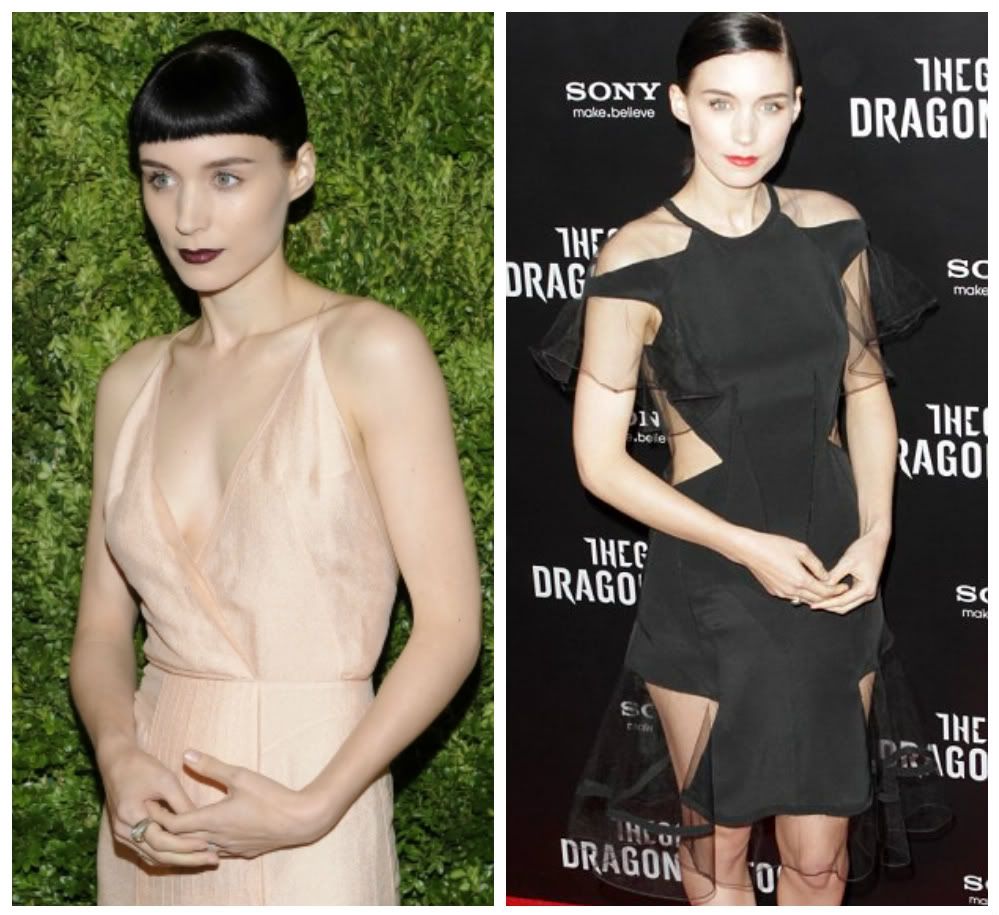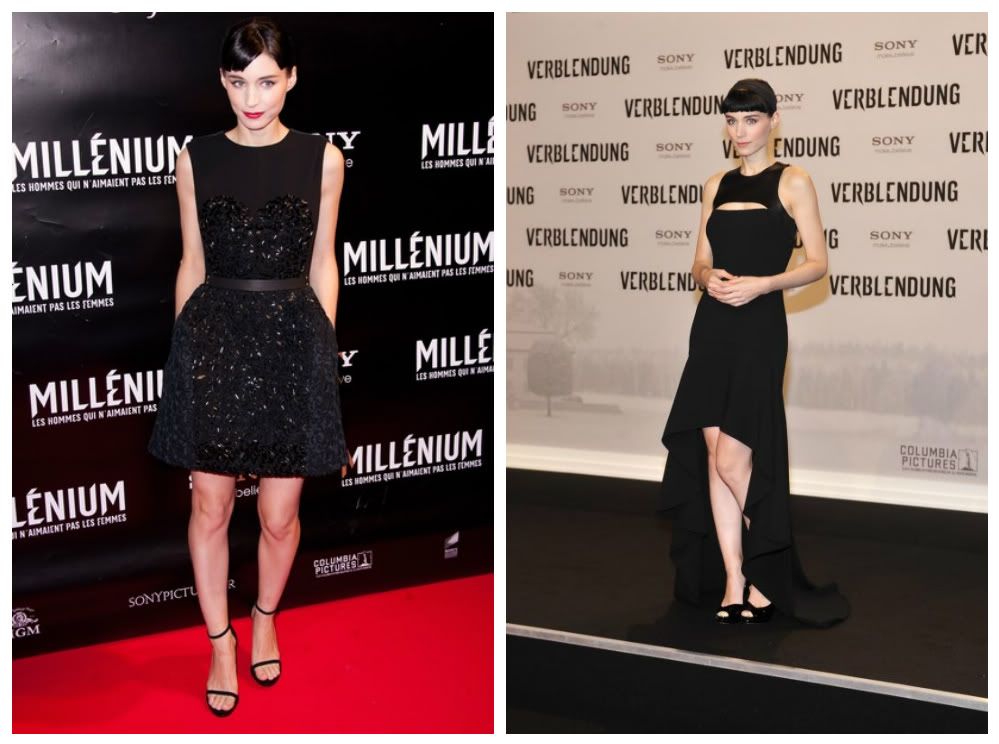 Hello, my name is Rooney Mara, and I'm perfect.
Talk about someone who not only is a truly gifted and committed actor-but also has an incredible sense of style. I don't know who her stylist is (or if she even has one) but she has been killing it on the red carpet lately. That hair cut is probably the best thing to ever happen to her.
What can I say? Looks like I have a major girl crush on the girl with the dragon tattoo. ;p
Can't wait to see what she pulls out at the Golden Globes on Sunday!