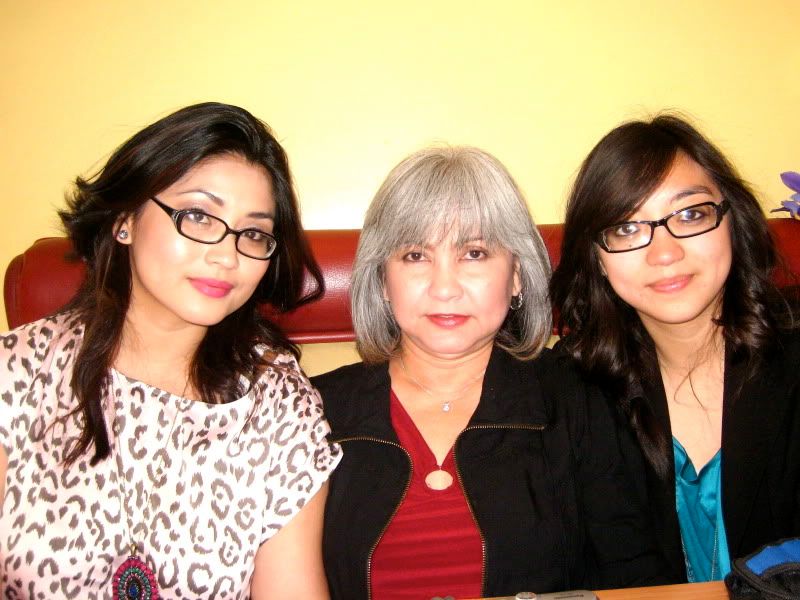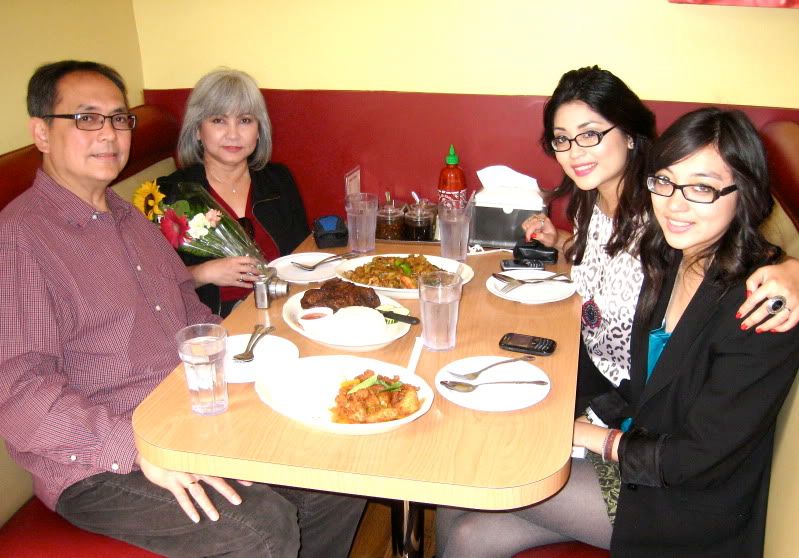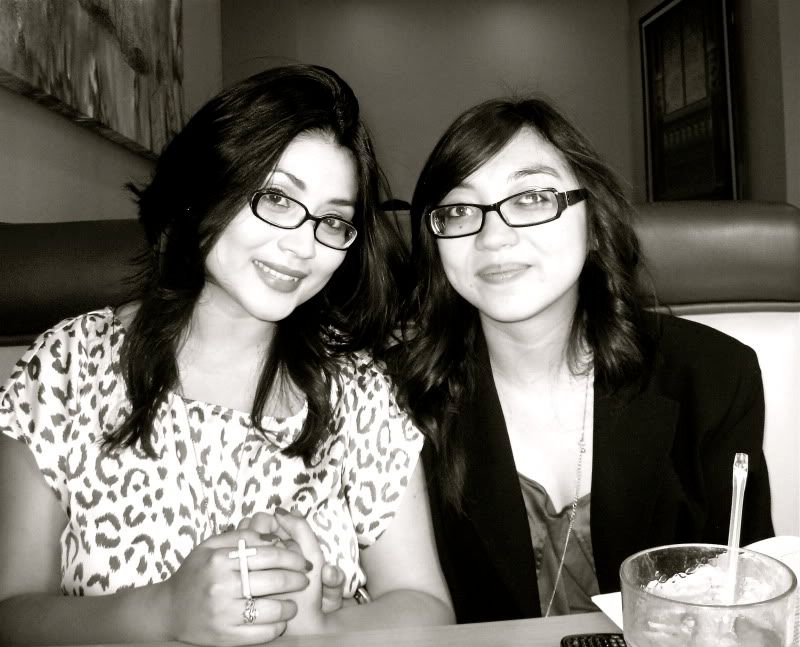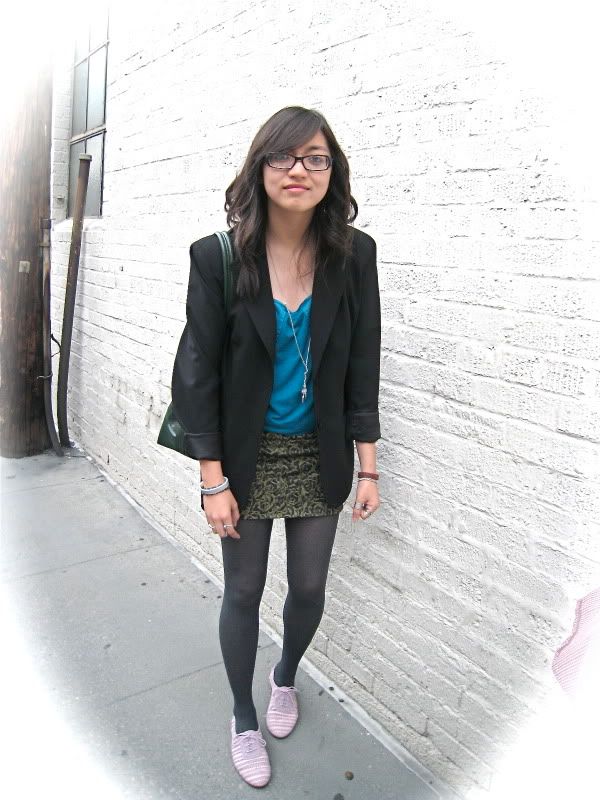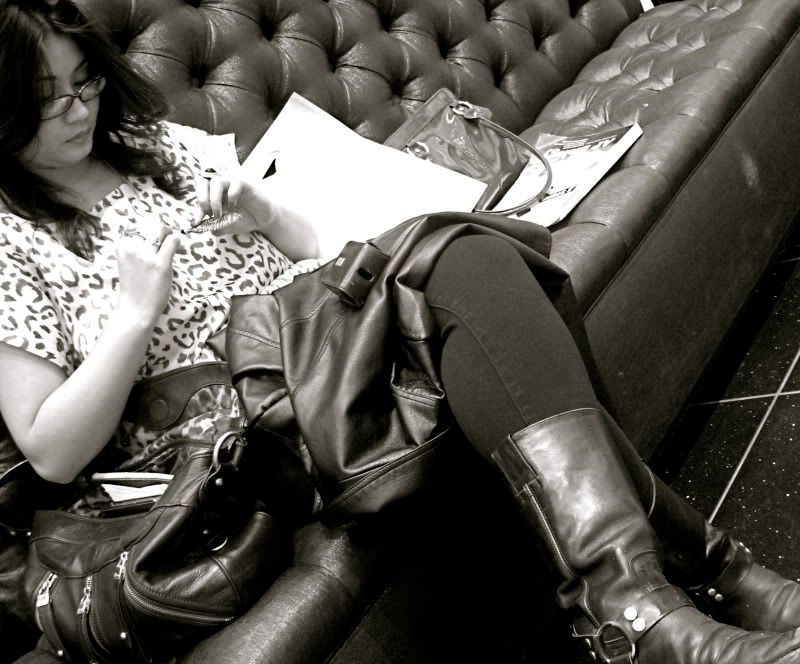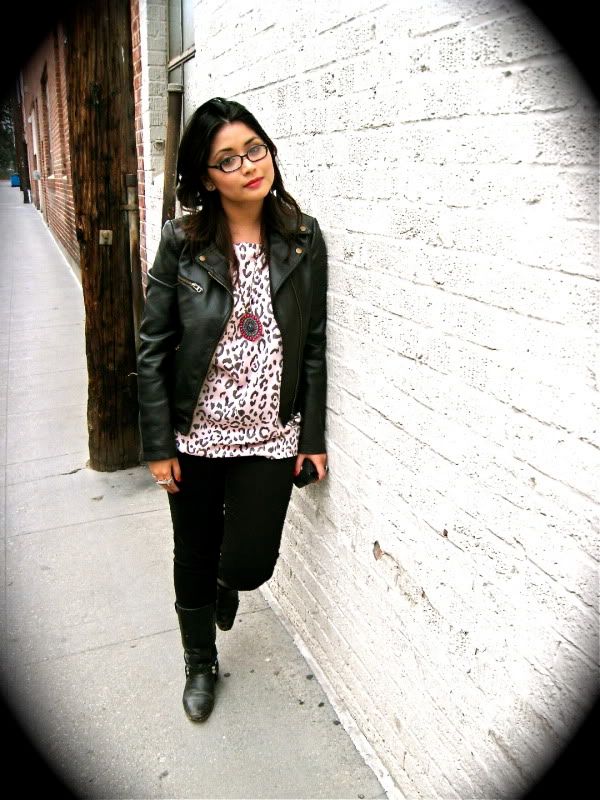 Happy Mother's Day!
Yesterday I went to the flower shop, got my mom some flowers, carpooled with my best and her beau to Pasadena to meet up for brunch with our mamas. We ended up going to my mom's favorite restaurant-
Noodle World
-which is like this Asian fusion type place and it was amazing as always. Simple but great food, which is always the best kind of food to me. Afterward we walked around...did a little shopping. I finally got the American Apparel
cotton spandex jersey cross-back bra
that I've been wanting forever-in nude! So excited to wear under everything. Anyway, yesterday afternoon was grand...I'll probably never tire of Pasadena.
Hope everyone had an amazing day with their moms! xoxo
On sister: Vintage blazer/ F21 crop top/Skirt she made/Anne Klein tights/ Steve Madden brogues/ Franco Sarto bag
On me: TCEC Couture jacket/ Love by F21 leopard top/ Sneak Peek jeans/ Guess by Marciano boots/ H&M pendant
P.S. Sorry for the boring outfits lately...I tend to just choose whatever makes me feel comfortable, and will take just a few minutes to decide. Sad to say, my go-to moto boots are on it's last legs. I can't keep resole-ing them. :(