The Oscars of Fashion-The Met Ball-happened Monday night, and I meant to blog about it yesterday, but was too distracted with other things. So, before I forget...these were my absolute favorite looks from the evening.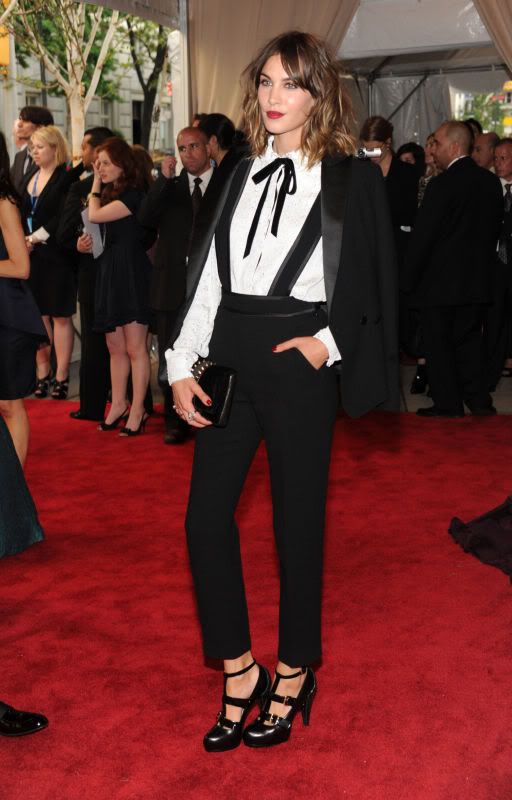 Alexa Chung in Philip Lim
I liked it because she wore a tux basically. It was whimsical without going over the top. I absolutely adore the shoes!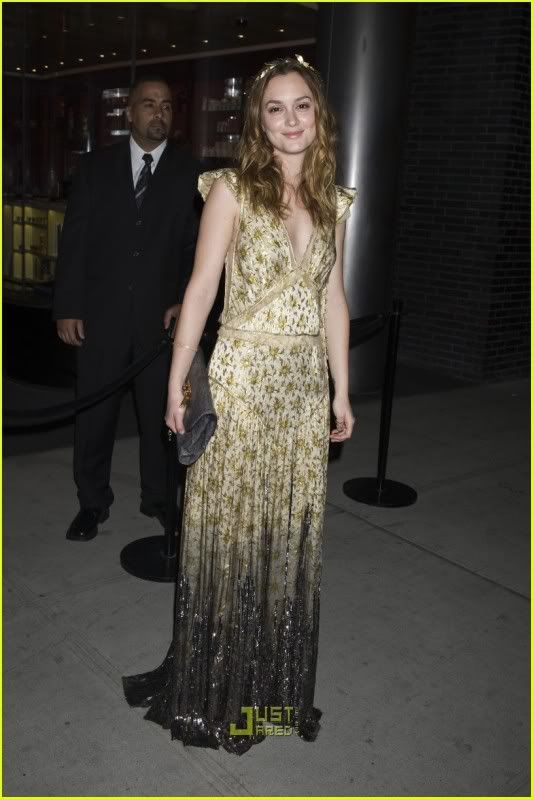 Leighton Meester in Marc Jacobs
She had to rush from a film set and was very late so she didn't get to do the red carpet-or put on any makeup! She looks tired, but still very cute. I love the dress and the headband. I'm such a sucker for boho dresses! I love the surprise of sequins on the bottom.
Blake Lively in Marchesa
Everyone seems to diss Lively's decision to always want to flaunt her body when it comes to picking out red carpet dresses. But boy, if my body looked like hers-I sure as hell would be wearing that dress too! Haha!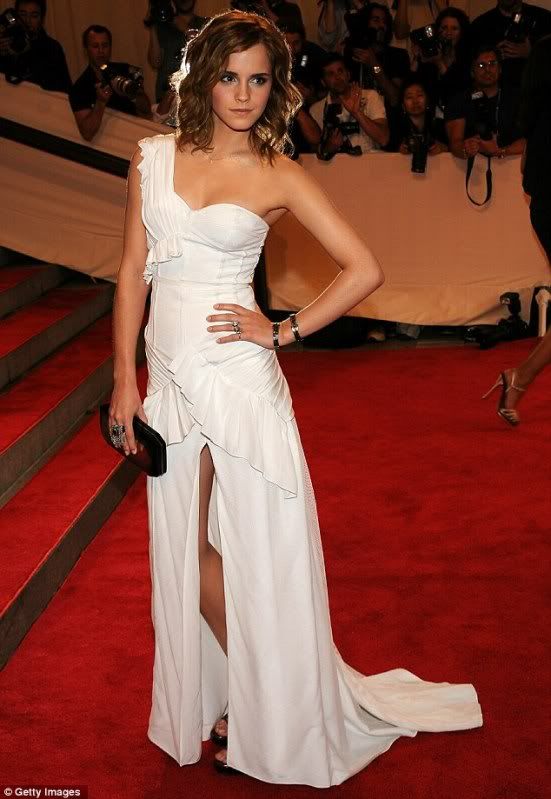 Emma Watson in Burberry
She looked so ethereal and fresh! I could've done without the slit up the middle though. I can't to see what she wears for the HP7 premiere later this year!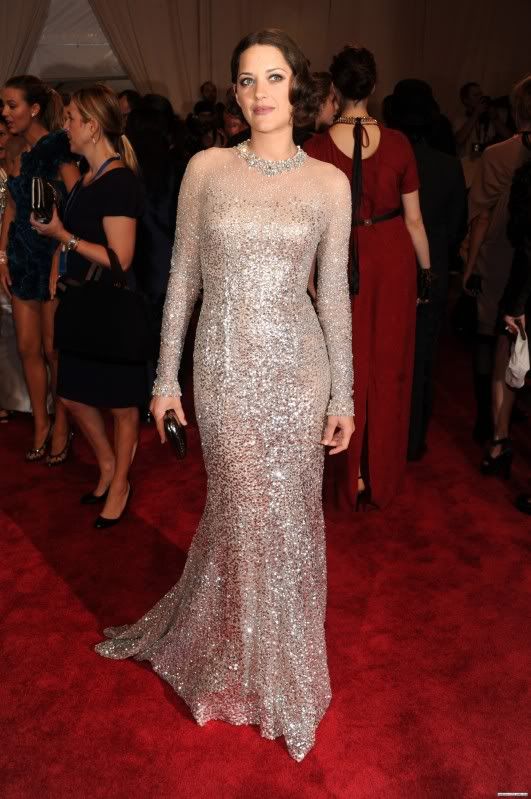 Marion Cotillard in Dior
She looks like she just walked right out of the silver screen. Such a glamorous look. Can I please have this as my future wedding dress?!
Kate Bosworth in Valentino
My favorite of the evening...again. I think she was my favorite last year as well tied with Ashley Olsen's white frock. What a dream dress!
Fave Couples
Jessica Biel and Justin Timberlake both in Ralph Lauren
Apart from Justin's goofy grin, this couple always look so elegant on the red carpet. I love the old-hollywood style Biel's dress exudes.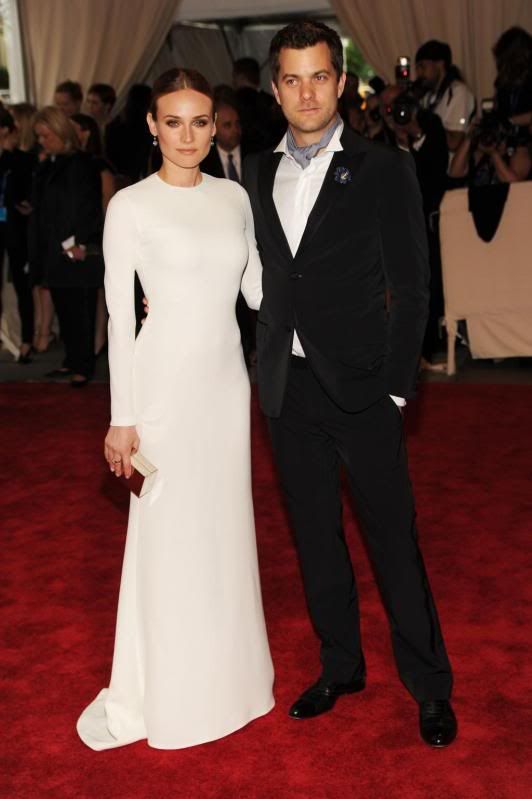 Diane Kruger and Joshua Jackson both in Calvin Klein
How can I not include one of my favorite, and most adorable couple in Hollywood?! I love the sleekness and coolness in both of them. They just looked so made for each other. I sighed when I saw them.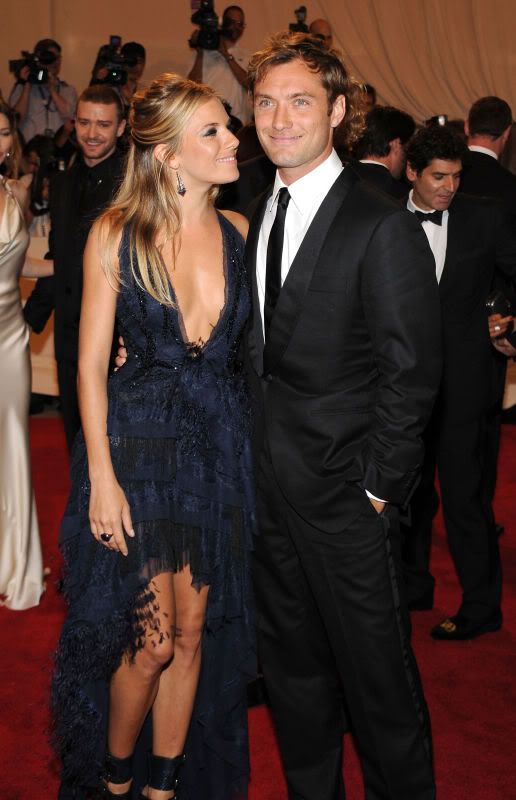 Sienna Miller in Emilio Pucci and Jude Law in Unknown
My first freak out of the night...was when I saw these two back on the red carpet-together. It felt like 2004 all over again, at the height of their first romance. At first, when rumors started speculating that these two were back together, I was a little miffed because well Jude cheated on Sienna with a nanny. But as I saw more and more of them, I began to understand just how perfect they are for one another. And they definitely proved it at the Met Ball.

Until next year...oh how I dream to one day be invited to this...
xoxo