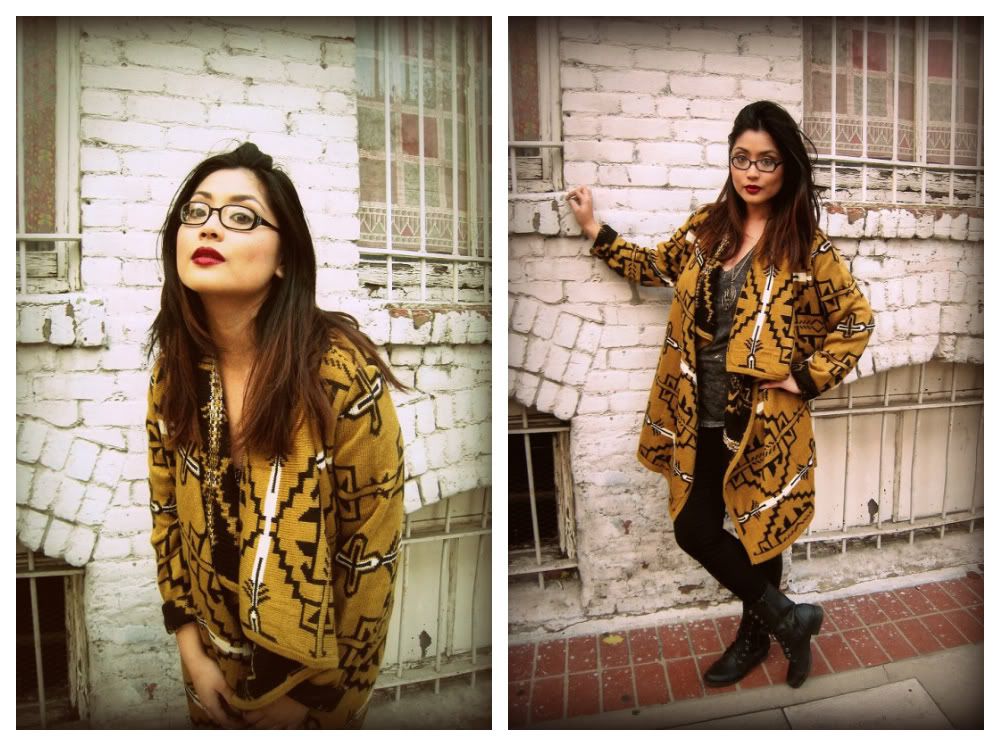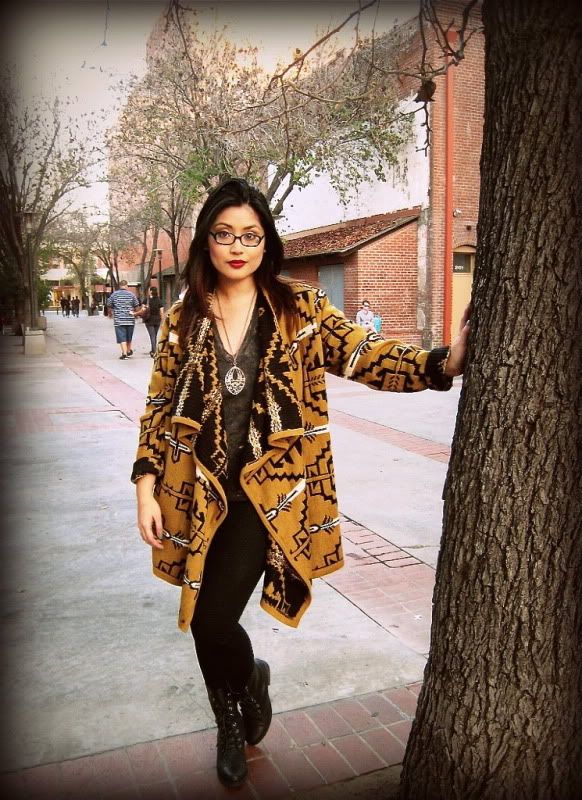 Today was a day for my parents. I miss my sister a lot, but I love hanging out with my folks from time to time as well. We met up in Pasadena, shopped, ate at Noodle World (our fave), and laughed. It was a much needed break from all the packing and stressing due to the upcoming move.
I'd like you to meet my beloved new cardigan. It reminds me of being in the desert and looking up at the stars, for some reason. I love the deep mustard/camel color of it, and the navajo print. And the way it just envelops me. It took me forever and a day to finally own it, and now I do. And I'm immensely happy. I miss my sister, she'd totally appreciate this sweater as much as I do.
For now I leave you with this cute picture of my mom, copying me. Haha!
Asos blanket cardigan/American Apparel tee/BDG jeggings/Wild Pair combat boots/F21 necklace