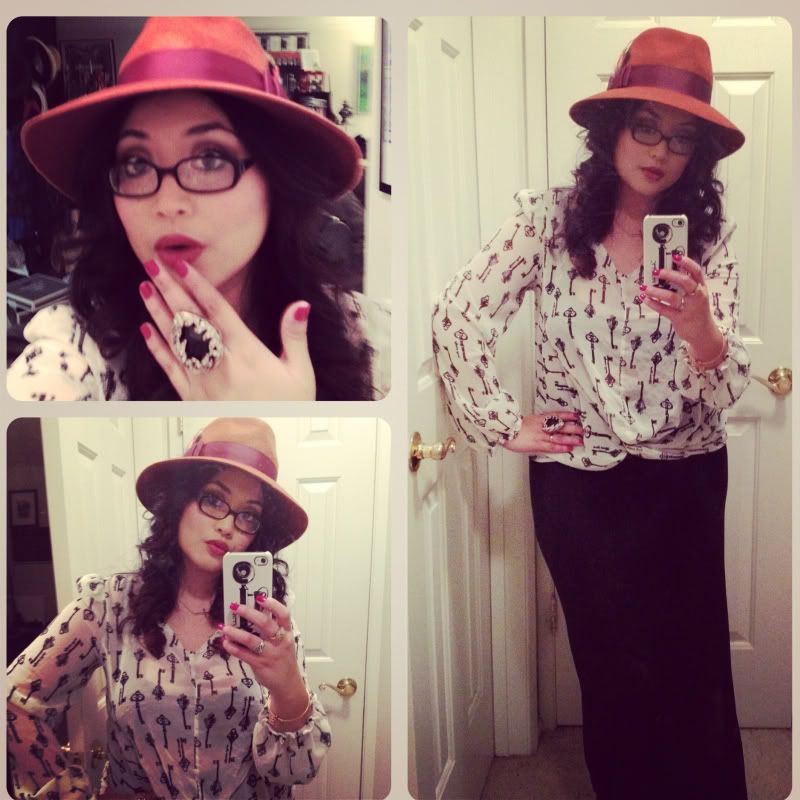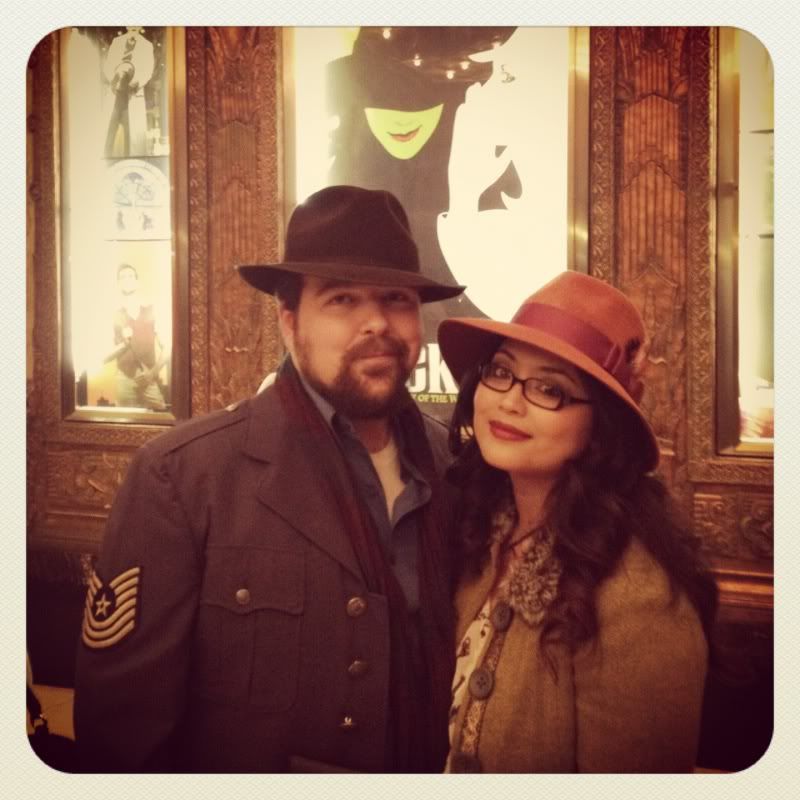 Last Wednesday, I got one of my Christmas presents early...
My honey surprised me with tickets to see the return of Wicked! I saw it with my family the first time it was in LA back in 2008. But I was extremely excited to see it this time around, because A. I heard the cast is way better. And B. It was Geo's first time, and it's always exciting to share something so near and dear to your heart with someone you love.
The night was heavenly. It was my first time wearing my new rust and magenta hat, which I got super discounted at BCBG a couple days before. It was the perfect night to wear it. We had dinner at Tender Greens, which if you haven't been, you are really missing out! It's basically gourmet food in a cafeteria like setting. No muss, no fuss.
Then we made our way to the theeeaaaaattttrrre. To perform at the Pantages one day would be a dream come true. Our seats were as perfect as can be. Right smack in the middle, in the front row of the mezzanine. I must've cried at least 3 times throughout the entire show. Definitely one of my favorites of all time. Thanks for an amazing evening, babe. xoxo
Free People coat/Love 21 top/H&M skirt and clutch/BCBG by Max Azria hat/Asos ring