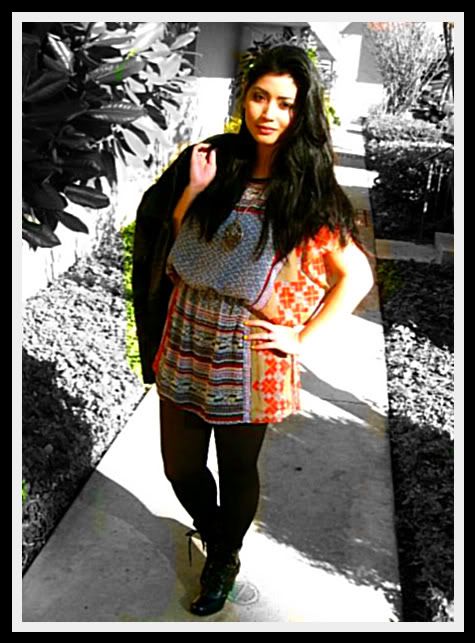 The title of this blog actually contradicts this post, since the sun is shining again in all it's wonder-hallelujah! I've been enjoying the 45 degree weather L.A. has been having lately-playing in the rain, and layering, and wearing scarves, etc...but I also miss wearing short tunic dresses, not worrying about my shoes getting wet, and basking in the sunshine. Today was a great day. I went to my class, and then enjoyed my afternoon with my best friend, Kate. Lunch at California Chicken Cafe was exceptional. I have been craving it for so long, since
last
week, and was extremely happy when I was finally able to have it. I always get their Asian Chicken salad. Yummy!
The weekend was amazing as well. It was rainy, so Geo and I stayed in the apartment and cleaned, and watched movies, and ordered pizza, and it was beautiful. I can't wait for the weekend. It's the only time when both of us can really enjoy one another's company.
Macy's was having a great sale on Sunday. Practically all their shoes were 60% off, and if you're wearing red, they give you an additional 20% off. I found these ridiculous Marc Fisher lace-up boots, that were originally $210, and got them for $45. How 'bout that!!! I'm actually wearing them in the pictures above. I needed to break them in a little bit. They're still pretty comfortable though. Um...let's see...everyone has been asking where Nicole Richie is selling her jewelry line. The last time I saw 'em was at Kitson at the Americana. I didn't see the headpiece though. :(
Also...
What do you guys think of the yellow? Yay or Nay? I've been getting a lot of positive responses, but it's also much brighter than this in person, so...yeah.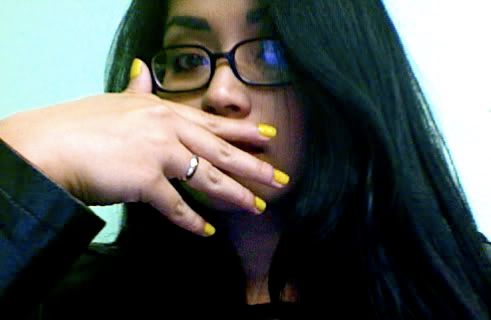 Hope this finds you all well!



Leather Jacket

-Forever 21/

Tunic

-Urban Outfitters by Free People/

Necklace

-Forever 21/

Tights

-Urban Outfitters/

Boots

-Marc Fisher